YouTube CEO Susan Wojcicki resigns, replaced by Neal Mohan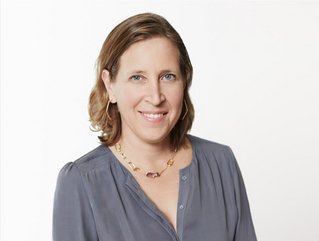 YouTube has announced that, after nine years, Susan Wojcicki will be stepping down as its CEO. She will be replaced by the company's CPO, Neal Mohan
In a note to creators, published on YouTube's blog, Susan Wojcicki expressed the highlights of her career and the development of YouTube, from humble beginnings to a global giant.
"It has been the honour of my career to have a front row seat to the incredible YouTube community you have built. Your stories of perseverance, creativity, and inspiration were a daily source of motivation and inspired me to be an advocate and steward for this community you all created."
"Today, the YouTube community is incredibly strong. You're building businesses and following your dreams."
One of the world's most successful and influential women in tech
Wojcicki first took on the CEO role nine years ago, and has grown YouTube to phenomenal heights.
In addition to her immense successes in this field, she is also known for taking a punt on Larry Page and Sergey Brin, and renting out her garage to them as Google's first office, allowing them to develop their search engine into a business.
"Twenty-five years ago I made the decision to join a couple of Stanford graduate students who were building a new search engine. Their names were Larry and Sergey. I saw the potential of what they were building, which was incredibly exciting, and although the company had only a few users and no revenue, I decided to join the team."
"It would be one of the best decisions of my life."
YouTube's Chief Product Officer, Neal Mohan, named as the platform's new CEO
YouTube has announced that Neal Mohan will take up the mantle from Wojcicki.
Mohan has been YouTube's Chief Product Officer for the last seven years, and first joined Google 15 years ago, when the company acquired DoubleClick.
"You will continue to have someone committed to building and advocating for creators at the helm of YouTube," added Wojcicki.
"He is an excellent leader and understands this community and what you need today, tomorrow, and in the future better than anyone."
"From Shorts, to podcasting, streaming to subscriptions, I am excited to see what comes next. And with Neal and our incredible team of employees, you will all be in good hands."