Zurich selects AWS to help accelerate digital transformation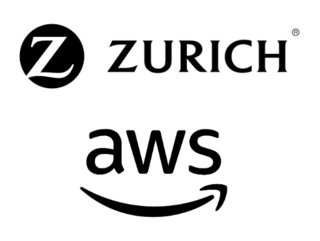 As its preferred cloud provider, global insurance leader Zurich will use AWS capabilities to speed innovation and meet regulatory and security requirements
Amazon Web Services (AWS) has announced that Zurich Insurance Group is moving its enterprise IT infrastructure to AWS, enabling it to use AWS's reliable global infrastructure, advanced analytics, and machine learning technologies to deliver new digital customer experiences and drive automation at scale. As part of the multiyear strategic collaboration, Zurich will move 1,000 applications to AWS by 2025, including core insurance and SAP workloads.
Simplifying, modernising and automating infrastructure
As part of the agreement, Zurich will move its critical applications to AWS, simplifying, modernising, and automating the company's infrastructure. This approach will provide flexible and scalable application environments, enabling agile product development. As a result, Zurich can focus on innovation and new customer experiences, reinvesting valuable resources into new business opportunities, recruitment, and acquisition strategies. By embracing cloud technologies, Zurich will also be able to streamline and optimize its core business processes and better prepare for new reporting requirements in 2023.
Zurich will use RISE with SAP on AWS, a fully managed offering that combines SAP's solution and implementation experience with AWS' experience in helping customers transform their SAP landscapes on the cloud. By migrating its SAP environment to AWS, Zurich will also create a modern, cloud-based system connecting data across its entire business.
Zurich works with AWS Skills Guild, a comprehensive skills enablement program that helps organizations accelerate cloud outcomes by creating excitement, increasing employee engagement, and nurturing a culture of learning. The insurance provider has already trained more than 400 employees, with plans to further grow the program.
"We want to help our retail customers lead safer and healthier lives, and bring our business customers peace of mind, by using the power of digital technologies to meet their evolving needs," said Zurich's Ericson Chan, Group Chief Information and Digital Officer. "Working with AWS will transform the way we bring solutions to market and enable us to make the most accurate and up-to-date insights available to our customers. We look forward to using the new AWS Region in Switzerland to support our regulatory reporting requirements."
"Zurich's focus on customers and innovation over the last 150 years is why it remains a leading insurer for more than 55 million people and businesses around the world. Moving their most critical business applications to AWS allows Zurich to put data at the heart of its business to automate processes, increase efficiency, and improve customer responsiveness," said Matt Garman, senior vice president of Sales, Marketing, and Global Services at Amazon Web Services. "Combining Zurich's financial expertise with AWS's broad functionality will help the insurer continue to evolve its business to anticipate customer needs, and provide more personalized insurance products."