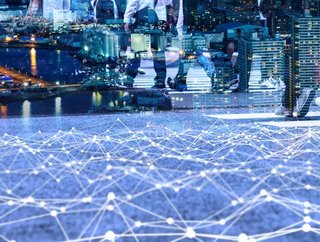 The CEO of Pulsant speaks to Technology Magazine about delivering the UK's next-generation Edge platform
An accomplished leader with deep experience across the Telecommunications, Data Centre and Cloud Managed Services markets, Rob Coupland is Chief Executive Officer at Maidenhead-based IT services company Pulsant. His experience includes business turnaround, sales transformation and wide-ranging delivery proficiency, as well as significant capital market (including IPO) and M&A experience. Rob tells Technology Magazine all about one of the UK's largest colocation providers.
Can you tell me about your company?
Pulsant is a hybrid cloud specialist that provides IT infrastructure services to UK businesses. Ultimately, our mission is to help organisations reach their full potential and for us that means providing the reliable, secure and scalable cloud and colocation solutions to enable them to do so.
We currently have 10 enterprise-class UK data centres stretching from London up to Scotland which makes us the UK's largest and only truly nationwide colocation services provider.  We think of ourselves as a regional provider with national reach and the go-to organisation for businesses left under-served by centralised connectivity hubs. 
Our core services include colocation, cloud and networking, however, we see edge computing and multi-cloud as significant growth areas given our nationwide footprint and network and interconnection capabilities. For this reason, we are currently building a nationwide UK edge computing platform to provide clients with fast, secure and easy access to the edge, regardless of location. 
What is your role and responsibilities at Pulsant?
I joined Pulsant in 2019 to guide the company along its growth trajectory and improve its position in the market. As Chief Executive Officer, one of my core focus areas is enabling customer transformation and enhancing Pulsant's quality of service and support. 
Since joining the company, I have also quickly strengthened our proposition for delivering edge opportunities to regional enterprise-level businesses, which is a core component of our broader strategy to evolve our services to meet the growing demand for hybrid IT infrastructure.  
How has your extensive experience elevated the company and improved its offerings?
I originally started my career with Cable & Wireless where I worked my way up the ladder to Product Group Manager for Applications. I then took on a variety of roles across a 10-year period at Telecity Group, including both Managing Director and COO, where I was able to lead the company through significant growth before it was eventually acquired by Equinix. I then went on to become Managing Director EMEA at Digital Realty before joining Pulsant.
I think the successes that I have experienced in my short time at Pulsant so far have been driven a lot by my experience in the data centre industry in the last 30 years. This experience has helped me learn how to build commercial and sales-oriented teams to capture opportunities and lead operational teams and scale up capacity. By applying this to my time at Pulsant so far, I've been able to rapidly strengthen our regional enterprise proposition, expand our edge networking opportunities and drive positive change across the industry. 
What is unique about your hybrid cloud offering and what benefits does it bring to your customers?
One of the things that I think makes Pulsant's cloud offering unique is that we are cloud-agnostic. That means we support every cloud, whether it's hybrid, public, private or multi-cloud. Essentially, we work with clients to identify the best solution for their business, regardless of configuration. This includes design, deployment, management, support and optimisation of all solutions.
We also manage our own cloud services, along with public cloud services, so customers can choose what model suits them best. For customers this removes the headaches associated with day-to-day cloud management, helps to reduce spiralling cost and reduces complexity. 
Most critically, we adopt a consultative approach that helps customers identify where to run workloads across a hybrid and multi-cloud environment. All our solutions are also built for growth and underpinned by a national network of data centres with high-speed connectivity to an ecosystem of cloud providers, through our partnership with Megaport.
What can we expect from Pulsant in the future?
Demand for UK data centre and cloud infrastructure is expected to continue growing significantly in the coming years. We already have a strong portfolio of colocation, cloud and networking solutions. Now the focus for Pulsant is bringing this all together to align with changing IT consumption models and the edge computing opportunity. 
We have made a clear commitment to bring edge computing to every business, in every region of the UK and are doing this through the creation of a UK edge computing platform.
We've already invested £8m in a new high capacity, low latency and agile national network, which will connect our network of 10 regional edge data centres via Zayo's high-performance fibre network and deliver sub 5 millisecond latency to over 95% of the UK population. Phase one of the rollout was completed in August this year with connectivity live at our South Gyle, Reading, Newcastle Central and Milton Keynes data centres. Phase two will go live by the end of this year and all sites connected by the close of Q1 2022.
We're also investing in our Next Generation Enterprise Cloud Platform to improve the way clients host and access different applications. It will also enable businesses to unify and optimise their cloud portfolio by providing a "single pane of glass" central view of all resources across private and public infrastructures.