5 Mins With: Saeed Ahmad, Callsign.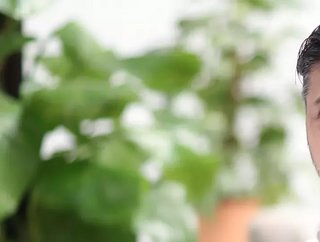 19 billion records exposed to cyber criminals in the first half of 2021, says Callsign Managing Director of Middle East and North Africa
The new year brings opportunity as well as risk, particularly in terms of cybercrime. 2021 saw a huge rise in the number of recorded cybercrimes, with almost 19 billion records exposed in the first half of the year. To talk more about the role digital security can play to combat this threat, Technology Magazine spoke to the Managing Director for MENA of Callsign, Saeed Ahmad.
Callsign are a digital trust and identity pioneer which uses digital behavioural signals and deep learning technology to instantly identify individuals with 99.999% accuracy from just a swipe on a touchscreen or type on a keypad.
In 2021, Callsign announced they would be joining the Abu Dhabi Investment Office (ADIO)'s Innovation Programme, choosing Abu Dhabi as a global centre of technical excellence. The tech firm will receive financial and non-financial incentives to establish a technology hub and regional presence in the Emirate along with a relocation of various management roles. 
Tell me about Callsign and your role?
Callsign is pioneering digital trust through proprietary technology that uniquely mimics the way humans identify each other in the real world. 
Positive identification of genuine users delivers privacy, safety, and minimal friction while ensuring that bad actors are blocked. Users can be personally recognised to a 99.999% accuracy through a simple Swipe or Type, delivering the highest fidelity AI based user recognition for the digital world.
I am the Managing Director for the Middle East and North Africa at Callsign, and my goal is to establish Callsign as the de facto identity provider for the MENA region. With a relentless focus on our customers and our proven pioneering technology, we continually strive to make digital lives convenient, safe and secure. I am committed to making Callsign an exemplar, forward looking and inclusive workplace, committed to developing our people.
What are the challenges in terms of getting digital trust right?
Digital trust is underpinned by digital identity which must be at the heart of all digital transactions. As long as we can prove who we are online, we can re-establish digital trust. To do this, organisations need to re-evaluate the technology they use to verify, authenticate, and authorise their genuine customers throughout their online journeys, not just at account creation or login. Simultaneously, organisations must review the communications channels they use to interact with customers. With fraudsters monopolising open channels such as SMS and email, these channels cannot be relied upon to communicate security, let alone authenticate identity. 
According to our research, more than a third of consumers (48%) believe that identity is at the heart of the fraud problem and that people should establish their identity when using services. These consumer concerns highlight the need for businesses to recognise the need to fix digital identity and re-establish digital trust. 
The pandemic has negatively impacted digital trust, what opportunities do you see in the future? 
In the last 2 years, owing to the massive increase of scams and fraud, we've realised that digital trust has eroded. To counter this, we've recently seen various businesses, governments, regulators, and private sector organisations seek to enhance online customer authentication through regulations and more robust technologies and processes. This involves using biometric technology to assist with reliable identity verification and authentication methods. For example, AI-driven facial recognition, digital fingerprints, and iris scans are increasingly adopted in industries across UAE.
We also expect businesses to adopt behavioural biometrics - a step further from physical biometrics. By measuring and analysing human gestures or physical identifiers and leveraging them to recognise or verify a user's identity, behavioural biometrics enable businesses to prove users are who they say they are. The way a person holds, swipes, or types their device can be as unique as their fingerprint or retina, if not more, making it nearly impossible for cybercriminals to replicate.
Behavioural biometrics a powerful data source for user authentication and fraud detection. Its popularity is only set to grow in the coming years, especially given the pandemic's accelerated digital transformation initiatives for many businesses.
To build and sustain digital trust, businesses must deliver secure and seamless digital experiences to their users. At Callsign, we're committed to empowering regional organisations and providing solid defense against sophisticated scams and fraud without adding undue friction to the customer journey. 
You've recently set up a headquarters in Abu Dhabi, what attracted Callsign to the region?
The UAE, and the wider Middle East and North Africa continue to be at the forefront of adopting new technologies, so establishing an engineering and development site has allowed us to better serve clients both globally and across the region with local talent and skills. 
Abu Dhabi's commitment to technology and innovation is also helping to build an ecosystem for businesses like Callsign so that we can learn and collaborate with like-minded organisations, and importantly it is encouraging regional industries to take advantage of the technology developed here, and become first movers – all this helps growth for Callsign and the region.