5 minutes with Tamas Kadar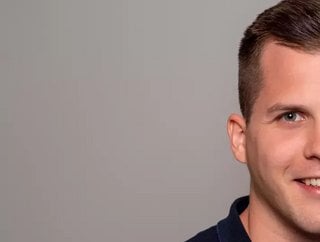 Technology Magazine talks to Tamas Kadar, CEO at online fraud prevention software company SEON
Could you give me an overview of your position and what it entails?
As CEO, I am responsible for the overall direction of the company and to be its 'public face' in many respects of what we do, which is preventing online fraud via our software platform.
A typical day in my life as CEO at SEON, includes regular interaction with the other company executives, keeping a close eye on the business flows and dealing with all client requests or questions. Given the nature of our businesses we must ensure our compliance knowledge and expertise is always second to none. That means addressing all compliance questions that arise to ensure a seamless service for our customers. Our customers expect a lot from us but likewise we like to challenge our customers to test us to be the best we can be. We monitor our clients requests very closely to help make modifications and improve our offering all the time.
Elsewhere, we pride ourselves on our team. It's our job at the top to lead from the front and that involves a passionate, expert workforce following on behind. Therefore, we work closely with our staff to ensure they have the best environment possible with which to flourish.
How would you describe your leadership style?
Being based in offices across Europe and the now the US, micromanagement is not really a possibility for us at SEON – not that we would be interested if it was. Our philosophy is to build teams of talented people, let them know what the company's priorities are, give them all the support they need to get going and to let them impress us with their initiative and creativity.
At this point in our development, we want to find people who will grow as the company does – today's entry-level employees could become department managers as we grow. Day to day, this means creating a culture where anyone can have a good idea, and where everyone knows that their creativity is valued.
How have you reacted to the impact of COVID-19?
Working in different offices across different time zones, our day-to-day operations have not been impacted too much besides home working and social distancing. We have always had to work collaboratively on slack and email, so being outside of an office has not made a huge difference, and we are very lucky in that regard.
To what extent has the pandemic impacted existing projects?
In short it has accelerated them. Because the focus of our efforts are on combatting online fraud, which has skyrocketed in the last eighteen months, we have had to ensure that we have the capacity to serve more customers, each with more fraud attempts. It means that our API is handling an exponentially higher number of requests, so we have had to ensure that it is stable and scalable.
It has not meant that we have slowed down. We are still developing new technology, like our Erase API that allows for improved GDPR compliance, and partnerships with companies like IDVerifact and Connected Data – those are all from the last three months.
What are your priorities going forward?
We have seen that we can take on far more clients with very heavy need for fraud prevention. We expect that the total number of fraud attempts for our clients might drop in the near future, though not by much, so we will do what we have always done: create new technology that addresses real needs and sell it in a way that works for our clients.
We have recently been invested in by Creandum, who were also early-stage investors in Klarna, Spotify and Bolt, so we have more than enough investment and support to do truly amazing things and become one of the biggest names in our field