Adobe to buy marketing software firm Marketo for $4.75bn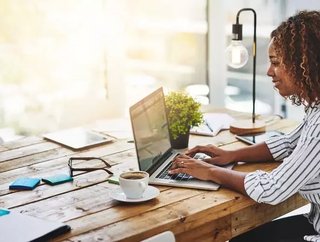 Adobe has announced that it buying marketing software firm, Marketo, from Vista Equity Partners for $4.75bn. The purchase underscores Adobe's expansi...
Adobe has announced that it buying marketing software firm, Marketo, from Vista Equity Partners for $4.75bn.
The purchase underscores Adobe's expansion into the enterprise marketing segment.
The deal is one of Adobe's largest acquisitions in its history and represents the latest in a string of consolidations in the marketing and technology industry.
Through the purchase, Adobe aims to challenge rivals such as Oracle, Salesforce and SAP.
SEE ALSO:
"The acquisition of Marketo widens Adobe's lead in customer experience across B2C and B2B and puts Adobe Experience Cloud at the heart of all marketing," said Brad Rencher, executive vice president and general manager, Digital Experience at Adobe.
Founded in 2016, Marketo is an engagement platform that was acquired by Vista Equity Partners for $1.8bn in 2016. Its clients include names such as Canon, Eventbrite, Microsoft and Hyundai.
In a statement, Adobe highlighted that Marketo's B2B marketing capabilities complement its B2C expertise.
After the close of the purchase, Marketo CEO Steve Lucas will join Adobe's senior leadership team and will continue to lead the Marketo tram as part of Adobe's Digital experience business.
"Adobe and Marketo both share an unwavering belief in the power of content and data to drive business results," said Steve Lucas, CEO, Marketo.
"Marketo delivers the leading B2B marketing engagement platform for the modern marketer, and there is no better home for Marketo to continue to rapidly innovate than Adobe."
In its third-quarter earnings report, Adobe said that it generated $2.29 billion in revenue.
This represented a 24% increase compared to the same time last year and is a new record for the company.
The majority of the company's income comes from its Creative Cloud suite, which includes software such as Photoshop, InDesign and Illustrator.
Yet, the company has made significant efforts to enter the enterprise marketing segment.
In May, Adobe said it was going to acquire Magento Commerce, an e-commerce technology company, for $1.68bn.
Adam Sharp, CEO of marketing automation consultancy firm, CleverTouch, said: "Adobe's purchase of Marketo for $4.75 billion demonstrates the importance of Marketing Automation as a key information architectural link between CMS and CRM. The figure is encouraging as it is fifteen times Marketo's revenue – that's a huge multiple. 
"It is encouraging to know that Steve Lucas, CEO of Marketo, is staying on to join the Adobe leadership team. When Oracle acquired Eloqua, Joe Payne the CEO and his team were out the door as quick as they possibly could be. With their exit went the vision and momentum of Eloqua, which only opened up a space for Marketo as the emerging enterprise Marketing Automation leader. 
He added: "Ultimately, they really complement each other: Adobe is focused on the front end and customer experience whereas Marketo comes at customer experience from the back end of data. Additionally, from a cultural standpoint, they are both human companies: dynamic and respectful rather than macho software automatons run by accountants."