Alibaba fined record $2.8bn by Chinese regulator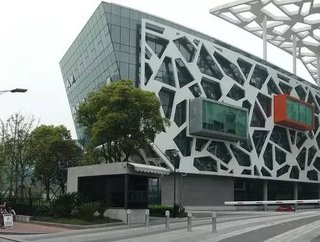 Alibaba shares rally after company is hit with record $2.8bn antitrust fine...
Chinese technology giant Alibaba has been fined $2.8 billion by the Chinese market regulator, setting a record for the country's antitrust measures.
The regulator has previously been seen as a light-touch body, so the fine is significant. However, it accounted for four per cent of the company's 2019 domestic revenues, short of the 10 per cent maximum penalty.
Alibaba stock bump
Alibaba received the fine at the weekend, following which executives told an analysts' conference that despite ongoing probes by the regulator into the tech industry at large, it was unaware of any further specific investigations into Alibaba. Following that call, the company's Hong Kong-listed stock rose 6.5 per cent.
Joe Tsai, executive vice-chair of Alibaba, told the call, "We are pleased we can put this matter behind us."
Alibaba vs China regulators
The antitrust investigation follows the eleventh-hour shelving of Ant Group, Alibaba's stable mate, in November and the ongoing low profile of the company's high-profile billionaire founder Jack Ma.
Ma's absence has been conspicuous since giving a speech in Shanghai last October, widely believed to have irked China's regulators.
Regulators are believed to be planning to review their maximum penalties. It released new regulatory guidelines for the tech sector in March.
Alibaba does not intend to appeal the latest decision.