Amazon: Top ten cloud companies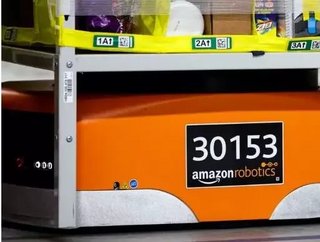 We take a closer look at Amazon, an innovative cloud company who claimed the fourth spot in our list of the top ten cloud companies...
 Amazon is an American e-commerce company that focuses its business on cloud, artificial intelligence and digital streaming (Prime Video).The company is undeniably one of the largest and most influential technology companies in the world, with its Chief Executive Officer, Jeff Besos, predicted to become a trillionaire soon.
Amazon is a household name across the whole world and undoubtedly, whilst in lockdown, many of us have had lots of those smiley boxes turning up at our doorstep but that is not all that the company does. 
Since 1994, the company has grown from solely an online marketplace to a global technology and logistics titan. The company now provides services in music, television, publishing and much more through its various channels; Prime Video, Amazon Publishing, etc. The company has even created its own voice activated assistant, Alexa, and the smaller version of Alexa; Amazon Dot.
The company has a vast portfolio of products:
Amazon Digital Game Store
Amazon Studios
Amazon Web Services
Alexa
Appstore
Amazon Drive
Echo
AmazonWireless
Kindle
Fire tablets
Fire TV
AmazonFresh
Amazon Prime
Video
Kindle Store
Music
Music Unlimited
Amazon Web Services (AWS) was formed back in 2002 and since then has taken the technology industry by storm ever since then. This success has led Amazon to being named one of the Big Four technology companies alongside other high fledged companies such as Google and Apple.
The company is committed to providing the best customer service through its well trained team. It is also committed to evoking change and it has recently been announced that the company has pledged £500,000 to support theatre workers through the pandemic. The company has also worked tirelessly to provide customers with fast shipping of their essential packages even due to delays with local couriers.