AT&T: Top 10 cloud companies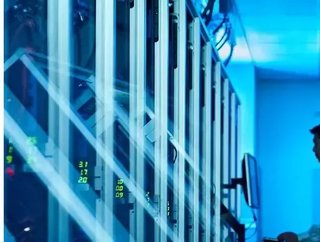 We take a closer look at AT&T, the technology giant which claimed the top spot in our list of the top ten cloud companies...
Claiming the top spot in our list of the top ten companies that provide cloud services is AT&T, the American multinational telecommunications giant. 
AT&T is the world's largest telecommunications corporation and the largest fixed telephone services provider in the United States of America. The company was founded in 1885 by the famous Alexander Graham Bell, as well as Gardiner Greene Hubbard and Thomas Sanders.
Cloud is admittedly a small part of its offering, with AT&T focusing on three main areas: broadband connectivity, high-speed fibre; and wireless broadband networks.
The company has recently branched out its services and is now rolling out 5G, which launched earlier this year and already reaches around 205 million customers. The company's 5G network allows for improved speed for uploading, downloading, streaming, and sharing content. It also protects against spam and detects fraudulent activity to keep its customers safe from ever developing cyber threats. 
As part of the ongoing COVID-19 pandemic, the company says that it is committed to the health and safety of its workers and customers. AT&T has partnered with government agency FirstNet to allow for them to provide a 50% discount for the next six months to first responders. In addition to this partnership, FirstNet routes all first responders' information through a dedicated network core.
In a blog post, the company said: "Supporting first responders – both on the frontlines and at home – is our mission. Throughout the COVID-19 crisis and beyond, we are dedicated to those who are dedicated to protecting our families and communities. And for those that keep showing up in our greatest time of need, willing to put it all on the line to keep us safe, you have all our thanks – although "thank you" will never be enough."
In this month's edition of Technology Magazine, we assessed and counted down the top ten cloud companies. Read the full list below to find out who else made the list.