Anodot to acquire Pileus to help businesses with cloud costs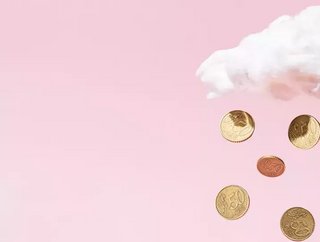 Business monitoring company, Anodot has announced the acquisition of cost cloud management platform, Pileus for an undisclosed amount
Together, Anodot and Pileus will support businesses with their machine learning capabilities. The companies will enable businesses to proactively manage and forecast their cloud costs.
"We have witnessed first-hand the many challenges organisations face while attempting to manage their cloud costs," said David Drai, CEO, Anodot. 
"Historically, cloud pricing and billing has been a complicated undertaking for many organisations - until now. Today, Anodot joins forces with Pileus to combat this growing problem. Pileus is the only technology on the market able to provide granular intelligence, visibility, and control over cloud billing," he added. 
The public cloud market is valued at $396 billion and is fueled by businesses adopting cloud-first strategies for digital transformation and remote work initiatives. This acceleration has created a significant cost driver for businesses; research shows that 69% of firms regularly overspend on their cloud budget by at least 25%. 
"Anodot's acquisition of Pileus is not only a strong move to support Anodot's expansion into cloud cost management but also the realisation of its vision as a leader in comprehensive autonomous business monitoring and prediction," said Alexander Assim, Partner at Alicorn.
"The team at Alicorn is proud to support both companies on their journey of growth following this strategic investment."
Overcoming a big challenge in managing cloud costs
By combining the technology, the companies will integrate visualisation, analytics, and cost savings recommendations, all from a single platform.
Through this combination, data-driven businesses will benefit from artificial intelligence (AI) powered anomaly detection, correlation, and forecasting for real-time monitoring of all cloud environments, inclusive of Kubernetes-based services. 
"One of the biggest challenges for customers in managing their cloud costs is the ability to forecast cloud spend and identify anomalies in cloud uses and costs. The problem becomes several times more complex, in large and dynamic environments," said Roni Karp, CEO of Pileus.
With its advanced capabilities, Anodot will allow Pileus to detect anomalies and forecast cloud spend, factoring in the cloud cost history in addition to related business metrics, for significantly more accurate budgeting.
"Pileus has significantly helped our business keep cloud-related costs under control," said Rubi Cohen, Cloud Center of Excellence, Director, Amdocs. 
"We believe that integrating machine learning capabilities for anomaly detection and accurate forecasting will help us tremendously with smarter and more accurate cloud cost management," he added.