Appgate: Developing cloud and hybrid-ready security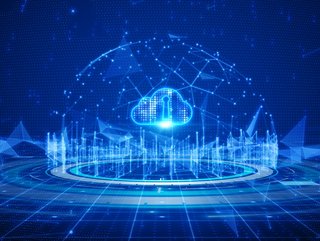 As companies look for ways to secure their networks, we take a look at Appgate and how it develops cloud and hybrid-ready security
A secure access company, Appgate provides solutions built on Zero Trust security principles.
It was spun out of Cyxtera Technologies as a standalone company in January 2020 to accelerate its efforts in the rapidly changing cyber security industry.
The company helps organisations enable simple and secure connections from any device and location to workloads across any IT infrastructure in cloud, on-premises and hybrid environments.
Appgate Software-Defined Perimeter (SDP), its flagship solution, creates a secure, automated, encrypted one-to-one connection between the user and the network resources they are authorised to access.

Improving customers threat visibility
Traditionally, organisations have used technologies like firewalls and authentication systems to identify, evaluate, and manage risk. These conventional methods face many challenges due to the rise in cyber threats fuelled by the digitalisation of businesses, remote work, increased online activity, and growth in bring-your-own-device (BYOD) programs.
To avoid these challenges, organisations are embracing sophisticated technologies like Disaster Recovery Planning (DRP) for faster visibility and early detection and elimination of threats and vulnerabilities, providing the enhanced security needed to operate smoothly in challenging environments.
Quadrant Knowledge Solutions has recently named Appgate as a 2022 technology leader in the SPARK Matrix analysis of the global Digital Risk Protection (DRP) market.
"We are thrilled to be recognised as a leader in Quadrant Knowledge Solutions' SPARK Matrix on the DRP market. Appgate's Digital Threat Protection solution helps our customers improve their threat visibility and risk management so they can identify and eliminate attacks head-on and better protect their business," said Jason Garbis, Chief Product Officer, Appgate.
Appgate's Digital Threat Protection solution offers threat visibility and comprehensive risk management to monitor for exposed data, detect compromised data, and provide detailed, actionable insights. The solution focuses on minimising the impact of fraud and security incidents and provides threat mitigation and protection against digital risks to secure businesses.