Appgate: Strengthening companies security and resilience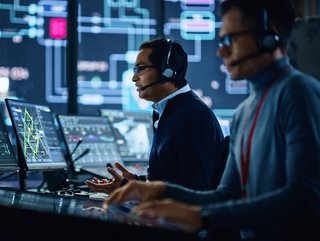 Kurt Glazemakers, CTO at Appgate, spoke to Technology Magazine about zero trust security and the damage cyber attacks have on critical infrastructure
Can you tell me about Appgate?
Appgate is a secure access company, providing solutions built on Zero Trust security principles. We help organisations enable fast, simple and secure connections from any device and location to workloads across any IT infrastructure in cloud, on-premises and hybrid environments.
For organisations to be fully secure, they must have a flexible secure access solution that adapts to the needs of the business and which provides a single user experience and policy for both inside and outside the office. Through what we call people-defined security, Appgate deploys solutions which can protect existing investments, solve the most pressing security challenges, and set organisations up for long-term success.
Our flagship solution, Appgate Software-Defined Perimeter (SDP) creates a secure, automated, encrypted one-to-one connection between the user and the network resources they are authorised to access.
We help to strengthen an organisation's security, increase resilience, simplify management complexity and reduce overall costs.
What is your role and responsibilities at the company?
My journey with Appgate started 2014 when I joined a company called Cryptzone. I served as its Chief Technology Officer and lead product strategy for the company's software-defined perimeter solution. Cryptzone was acquired by Cyxtera in 2016, and then ultimately, in 2020, Cyxtera spun out its security business into a separate company called Appgate. It's certainly been an exciting ride! I now serve as Appgate's Chief Technology Officer and my main responsibility is defining the strategy and development of our SDP solution.
Within my team, I've looked to instil a "bottom-up strategy" and give individuals the freedom to be as innovative as possible. Innovation is everything within the cybersecurity industry and motivating your employees to be creative, and not restricting them, is crucial.
Before joining Cryptzone I was the CTO at CloudFounders and Terremark's CTO Europe. One thing that has stuck with me throughout my career, and something which I have brought to Appgate, has been my passion to develop solutions which help increase the availability, security and scalability of network infrastructures.
Why do you think more organisations are becoming exposed to cyber attacks?
Organisations are still relying on legacy technologies such as VPNs without multi-factor authentication or network segmentation. These outdated systems are extremely vulnerable and are not able to protect organisations against the sophisticated attacks being deployed by threat actors. VPN concentrators have open ports to the internet and have been exposed to several critical vulnerabilities over the past few years.
Without multi-factor authentication, threat actors can use stolen credentials to easily access the network without security teams knowing. Without network segmentation, cyber criminals have the freedom to move laterally across the network. One great example of this is the cyberattack on the Colonial Pipeline in May 2021, when threat actors abused a legacy VPN system without multi-factor authentication.
Not only are organisations using outdated security systems, but they are also expanding their networks. New technologies such as Internet of Things (IoT) devices, are being connected networks, expanding the attack surface. Many of these devices also prioritise usability/performance over security, resulting in them being popular entry points for threat actors. As shown in the Ponemon report on the state of IoT/Operational Technology (OT) cybersecurity in enterprises, 60% of respondents said IoT/OT devices are one of the least secured parts of their organisations' IT/OT infrastructure.
Therefore, organisations must implement solutions which properly authenticate users before they have access to the network and restricts the movement of users to only what they need.
What do you think the long-term impacts on nations are when critical infrastructure is damaged by a cyberattack?
Cyberattacks on critical infrastructure organisations can have devastating impacts nationwide, with many organisations within the sector serving as the foundation of a country's economy. Attacks on the industry can have long-term impacts on the healthcare industry, energy and food production, as well as financial markets.
As previously mentioned, the most high-profile of these attacks was the Colonial Pipeline ransomware attack which saw fuel shortages across numerous states after the pipeline was forced to shut down, suspending flight schedules and increasing fuel prices.
Ultimately, cyberattacks against the critical infrastructure industry was the push needed for international governments to recognise the importance of cybersecurity. Over the past year we have seen numerous government mandates recommending the need for heightened security within our critical infrastructure organisations, as well as a move to implementing Zero Trust. In May 2021, U.S. President Biden released an executive order on the need for federal government agencies to improve their security by implementing a Zero Trust architecture. Subsequently, in July 2021, the White House released a memo on the need for improving security for critical infrastructure control systems.
The White House has continued to push a Zero Trust mantra and announced in December 2021 that the Pentagon would establish a Zero Trust office, and in January 2022, the U.S Office of Management and Budget issued a Federal strategy to move the U.S. government toward a Zero Trust architecture.
With more organisations recognising that their systems are vulnerable to cyberattacks, and implementing frameworks such as Zero Trust, the long-term impact on nations when critical infrastructure is hit by cyberattacks will be mitigated and the recovery from such disasters will be much faster.
Do you think Zero Trust strategies could help the critical infrastructure industry?
Zero Trust works on the principle of least privilege and the assumption that all connections can be compromised. Those who want access to the network must be identified and verified by the system. By having clearly defined Zero Trust policies, organisations have a clear picture of the resources running on their network and what users and devices are allowed to access those resources.
This is crucial for critical infrastructure organisations because it ensures that legacy OTs and IoT devices are not needlessly exposed to the Internet, and users must go through extensive multi-factor authentication processes to access applications, ultimately reducing the attack surface of an organisation.
In addition to reducing the attack surface, Zero Trust ensures that an organisation's network is properly segmented, limiting the damage of any potential breach and helping companies to quickly recover after an incident. By segmenting the network, users and devices only have access to the resources they need to fulfill their job. Even in the case of a breach, the attacker or malware would be restricted from removing laterally across the network, allowing security teams to quickly locate and mitigate suspicious activity.
With the implementation of Zero Trust, critical infrastructure organisations can have complete visibility and control over which users and devices are accessing their network, ultimately reducing the potential of cyberattacks causing national economic and social crises.
What can we expect from Appgate in 2022?
Over the last year, we became a public company while continuing to deliver significant product enhancements to our customers. We announced a new cloud-native Zero Trust functionality to protect Kubernetes workloads. We also launched our Behavioural Biometrics Service, which uses behavioural analysis and machine learning to identity and predict fraudulent activity online.
We were recognised as a top ten cyber company to watch in January and we remain focused on continuous innovation so we can provide our customers with the most advanced capabilities to help them accelerate and simplify their Zero Trust implementations. We are excited to return to in-person events, where we can meet with customers, partners and other members of the cyber community to discuss best practices for Zero Trust and showcase our industry-leading Zero Trust Network Access solution. We've made tremendous progress so far this year and the best is yet to come.