Is Apple about to join the cloud computing fray?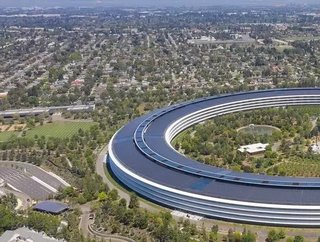 Will Apple join Microsoft, Google, Amazon et al in the enterprise cloud computing space? A recent spate of talent acquisition suggests it's a possibil...
Apple hasn't been a big player in enterprise computing to date, nor has it shown any particular desire to enter the space. Perhaps it seems too buttoned-down for a company that wants to present itself as a maverick inventor, a champion of liberalism, education and arts? Maybe it realises that financial directors are unlikely to sign off on pretty boxes that come with a pretty price tag? Or perhaps it's just been waiting for computing to come out of rack mounts before making its move?
Apple in the cloud: what's the history?
Apple already has a consumer cloud offering – iCloud – that it offers to users for storage of files, media and photos. But enterprise-level cloud it ain't. And, like much of Apple's previous products (we're thinking back to iTunes) it doesn't play quite so nicely if you don't subscribe to the full Apple ecosystem. iCloud on PC has been compared unfavourably to Google Drive and Microsoft OneDrive. It has pretty design on its side, and it's seamless if all your devices are manufactured by Apple, and particularly if you use Apple productivity tools, such as Pages, Numbers and Keynote. Otherwise, the advice is to shop around.
Apple in the cloud: what's the business angle for cloud?
If Apple takes its all-in approach to the commercial market, it'll be laughed out of the boardroom, so it would need to integrate with existing infrastructure tools, such as container management system Kubernetes. It would also need to be compatible with an array of different architectures and that's before it can demonstrate a value proposition. If it pursues an enterprise approach, it's going head-to-head with experience at scale. Can it compete?
Apple in the cloud: what's behind the cloud rumours?
There have been mutterings in the cloud community for a while about Apple's possible entry into the commercial cloud market. The company announced a $10 billion data centre construction investment in 2018. But a spate of new hires has galvanised rumours of a cloud push. They include Michael Crosby, an ex-Docker engineer who is credited with the design of modern containers, Arn Gupta and Maksym Pavlenko, formerly of AWS, and Francesc Campoy, an ex-Google employee who has been tasked with working on Apple's Kubenetes development.
Apple in the cloud: are the cloud rumours true?
Could be. Apple's traditional growth pots have slowed, meaning it needs to explore new revenue streams. It has the investment clout to go into market, and might think it can improve cloud computing for many business customers. It may also be looking at cloud offerings for underserved sectors in SME to start with, where its plug-and-play ethos might play well, even running at a slight premium.
Apple in the cloud: what if Apple doesn't have cloud plans?
Apple has historically been quite a secretive company, and it hasn't made any comments on its intentions with this bank of heavyweight cloud hires. That's fuelled speculation that it wants to take on the existing players. But it's also likely that Apple has internal cloud plans that will support its continued mission to grow its services, such as Apple TV+, Apple Music and iCloud. Currently, it relies on AWS and Google to deliver much of the heavy lifting on those. If it were trying to bring that outsourcing in house, the last thing it would want to do is let its suppliers know, particularly as they are also competitors. Apple is one of AWS' bigger clients.
Apple in the cloud: what next?
It's a question of watching for more hires in the cloud space and seeing what and when Apple sees fit to make an announcement. Our best guess is that even if it does have designs on a chunk of Google and AWS's business, it'll test internally on its own products before heading to market. Watch this space.