Apple, Samsung and Snapchat: a tipping point for AR wearables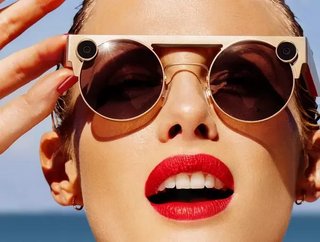 As rumours surrounding Apple's new augmented reality (AR) glasses solidify into a timeline, revealed at an internal presentation to employees at the c...
As rumours surrounding Apple's new augmented reality (AR) glasses solidify into a timeline, revealed at an internal presentation to employees at the company's Cupertino campus, that will see it release an AR headset in 2022 and a pair of AR glasses the following year. 
The AR market has been steadily growing over the past half decade, being valued at $16.8bn this year. However, consumer wearable applications have been more or less restricted to the gaming space so far and, while AR has opened up significant opportunities for value creation regarding maintenance, training and analytics in the commercial space, mass adoption hasn't been achieved yet. Experts believe however, that this adoption point is imminent; the global AR and virtual reality (VR) market is predicted to expand significantly in the next few years - exceeding $160bn in 2023.
In the same way that the iPod electrified the mp3 player market, as the largest player in the wearables space, Apple's decision that it's time to get into the AR game could be a very significant domino in the cascade towards that $160bn market size. 
Apple has reportedly been working on AR glasses for a while now, and the reported reason behind the relatively distant release of its own glasses is not the technology itself, but the speed of the network it runs on. 
The iPhone wasn't the first smartphone, the iPod wasn't the first mp3 player, and the Apple Watch wasn't the first smart watch. Apple isn't a company that takes the first step into a new market, but the one that more often than not redefines that market and boosts consumer adoption to unprecedented levels.  Sure, it's late to the AR and VR game, but maybe that isn't a bad thing. 
SEE ALSO: 
Google's ill-fated Glass project launched way back in 2014, to a somewhat mixed reception; Microsoft recently released the second version of its Hololens headset which, at $3,500, will probably only find a home in the commercial sector - or with the US military; Google even quit on its VR and AR hardware ambitions this week, making its Cardboard headsets open source; and Snap, the company behind the popular social media app Snapchat, launched its third attempt at a popular set of AR glasses today. Priced at $380, the Snap Spectacles 3 have been referred to as having "unpredictable and uncontrollable AR effects." The major issue is that video and images taken on the glasses' 60-fps, 1216 x 1216 pixels resolution cameras then needs to be exported via Bluetooth to Snapchat's app - and then exported to a camera roll if you don't want to post it to Snapchat - where it is then uploaded to Snapchat's servers, scanned and re-downloaded to the user's device to apply filters. The process reportedly takes about 35 seconds over superfast wifi, and significantly longer on a mobile connection. 
The added clunkiness of uploading and downloading from cloud servers in order to process AR video may be one of the key elements behind Apple's decision to delay its entry into the AR market. In July, the company paid $1bn for Intel's smartphone modem business, acquiring a swathe of patents, equipment and more than 2,200 employees, all with significant expertise in 5G. 
Apple is ostensibly using the purchase to power its first generation of 5G iPhones, but 5G connectivity - along with increased edge computing power - is clearly an essential ingredient to its success in bringing out a strong AR offering. 
Apple isn't alone in thinking that the AR market may be approaching a tipping point. Last month it was reported that South Korean tech giant Samsung has also filed a patent for its own AR headset that will include "individual projection screens for each eye, two cameras, and what appears to be either a small speaker or an area filled with venting holes." 
While we may be a few years away from a pair of AR glasses that are affordable, or at least do enough to justify the price, the applications for commercial and consumer use are getting clearer all the time and, if 5G and edge computing make them run fast enough, that $160bn market size might start looking a little conservative. After all, smartphone sales last year comfortably topped $520bn.