Apurva Mehta, CTO at Versa Networks, talks IoT security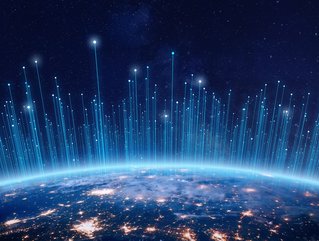 Apurva Mehta, CTO and co-founder at Versa Networks, spoke to Technology Magazine about Internet of Things (IoT) and the security issues it can cause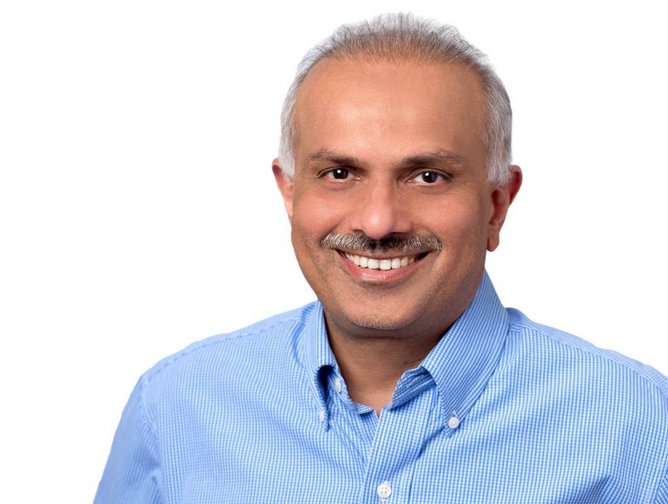 Can you tell me about Versa Networks?
Versa Networks was founded in 2012 and is a leader in Secure Access Service Edge (SASE), security, networking, cloud and analytics. Our mission is to address both security and networking challenges that businesses and service providers face when integrating cloud and on-premises environments.
I founded Versa Networks alongside my brother, Kumar Mehta, after we saw the industry and cloud service providers were looking for a software-defined solution that was programmable, cloud native, and fit the age of Software-as-a-Service (SaaS).
Our platform, Versa SASE, provides large organisations with an end-to-end solution which simplifies and secures modern networks by integrating security, networking and cloud services. Versa Networks enables businesses to transition from legacy WANs to a solution that can meet the demands of modern enterprises.
SASE converges and integrates cloud and on-premises security, networking and analytics within a single software operation system. The technology can also decrease latency and complexity, increase performance and security, and provide visibility across the entire network. The simplification of an organisation's network results in an unmatched agility, cost-saving, flexibility and scalability.
What is your role and responsibilities at the company?
I am the Chief Technology Officer (CTO) at Versa Networks. Before founding Versa Networks, I was CTO and Chief Architect for Juniper Networks Mobility Business Unit. During my time at Juniper Networks, I was the Chief Architect for the MX series – one of the most successful products in their history. It was also my time at Juniper Networks that helped me decide to setup my own company.
A key responsibility in my role as CTO at Versa Networks is to listen to what everybody has to say. The technology industry is continuously changing, and great ideas can come from anybody. We should be constantly learning from those around us, and if the idea makes sense and has value, then we will incorporate it into our products.
I have to be able to look at what technology the market needs, and ensure we create products that are versatile, easy to use, reliable and provide an excellent user experience. My focus over the last couple of years has been Versa SASE and the roll out of the solution. I am extremely proud how, as a team, we have been able to marry SD-WAN and security capabilities such as Zero Trust and Secure Web Gateway, with high performance and a single pane of management.
Do you think the development of Internet-of-Things (IoT) has led to more security issues?
Without question, Internet-of-Things (IoT) devices are now extremely popular among enterprises as well as consumers, and with the market booming, they are not going away anytime soon. The major security weaknesses of IoT devices have exposed organisations to new threats, and it's an issue that has not been taken seriously enough in the past.
As IoT is such a new development within the technology world, we have not fully researched the threats that have emerged and not resolved the vulnerabilities that could be lurking in IoT devices. When organisations do not fully understand the risks of certain devices then security can often take a backfoot.
The fundamental issue of IoT devices is that performance and accessibility tends to be prioritised over security. Therefore, when organisations add them to their network, they are not only expanding their attack surface but also providing the perfect entry point for organisations to be breached – a dream scenario for threat actors.
Additionally, as the walls between work and home networks blur, IoT devices have proved to be the perfect launch pad to deploy cyberattacks. Malware that breaches a homeowner's network can move laterally across to the business network and inflict devasting damage to an organisation.
Therefore, organisations must find solutions that can secure IoT devices, without compromising the performance.
How do you think organisations can strike the balance between security and networking performance (in IoT)?
Whilst on the surface it seems like security and networking performance are at complete opposite ends of the spectrum, SASE has proven to be able to strike the perfect balance between the two entities.
SASE brings a tighter integration between networking performance and security. This allows for IoT devices to be secure, whilst ensuring that a high performance is maintained. Through SASE, organisations can ensure that all endpoints on IoT networks receive the same amount of security coverage and management capabilities – giving security teams complete visibility across their network.
Not only does SASE give organisations visibility across all endpoints in IoT networks, but it also segments the network. By segmenting the network, organisations can restrict the movement of malware on IoT networks, meaning that the cyber risk of an organisation is dramatically reduced. Additionally, when suspicious activity is spotted within IoT devices, it can be easily located by security teams and mitigated.
As mentioned previously, IoT devices are here to stay and they have proven to be extremely valuable to businesses, however they must be secure. With SASE, IoT devices can maintain their performance to meet the needs of the business but also ensure that security is watertight.
What do you see as one of the biggest digital transformation trends this year?
One of the biggest digital transformations trends this year will be the evolution of SASE, and more organisations adopting technology that combines security and performance without compromising on the effectiveness of either. The acceleration in digital transformation has resulted in modern enterprises becoming extremely reliant on network and security – if one fails then the business fails.
Even though we are starting to see the COVID-19 pandemic come to an end, the work-from-home era is not going away. Organisations want technology that provides users with the optimal connection to applications, irrespective of where they are living and what time they are accessing the network, whilst also keeping them safe from cyberattacks.
Over the last two years we have seen high demand for SASE. Through contextual security, SASE is able to secure applications in both the cloud and on-premises. This is crucial in today's world, with the majority of employees accessing cloud applications such as Gmail and SharePoint, lots of traffic is moving from the laptop to the cloud, and vice-versa. SASE can ensure that these connections are secure – protecting the business from cyberattacks; but can also guarantee high connection speeds – keeping users happy.
With people continuing to work from home, networking and security will continue to be in high-demand, and as even more businesses realise the importance of security, technologies such as SASE, will be crucial in the success of modern and future enterprises.
What can we expect from Versa Networks in 2022?
Every organisation is demanding that their networks are secure and have fast connection speeds, and SASE naturally lends itself to fit those demands, so we anticipate seeing a serious increase in its adoption moving forwards. It is the most exciting technology out there, and Versa Networks is leading the charge. At Versa, we're constantly innovating. We are not only evolving our SASE solution to meet the networking, accessibility and hybrid working demands of modern enterprises, but also to combat the ever-changing cyber threats putting pressure on organisations and threatening their resilience and business continuity.