Bank of England fears 'concentrated power' of cloud leaders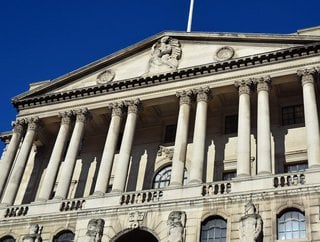 Amazon Web Services (AWS), Microsoft Azure and Google Cloud could face competition in the financial sector if cloud providers are regulated in the sector
The Bank of England says the financial sector's reliance on a few key cloud providers could be damaging to financial stability.
Without naming any specific providers, BoE governor Andrew Bailey told a news conference he was concerned about a few cloud providers having "concentrated power" over banks' data.
It is widely assumed to be levelled at the top cloud providers, among them Microsoft Azure, AWS and Google Cloud.
Bailey accepted that cloud companies were able to provide a level of reliability and security that banks would not be able to deliver on their own, but cautioned that financial organisations were bound by terms and conditions that were beyond their control. As private companies, they were also in control of pricing.
'Concentrated power'
Bailey said: "That concentrated power on terms can manifest itself in the form of secrecy, opacity, not providing customers with the sort of information they need to monitor the risk in the service. We have seen some of that going on."
The BoE's Financial Policy Committee had previously said additional policy measures were needed to mitigate financial stability risks in cloud computing.
"In terms of the standards of resilience and the testing of those standards of resilience, frankly we will have to roll some of that back, that secrecy that goes with it. It's not consistent with our objectives.
Balance
"We have got to strike a balance here," Bailey said, referencing the need for privacy linked to cybersecurity concerns versus the need for transparency in the financial sector. 
In response, a Google Cloud spokesperson told Reuters: "We're committed to working with financial services customers and regulators to provide them with controls and assurances on risk management, data locality, transparency, and compliance." AWS and Microsoft had also been asked for comment.