BlueVoyant: Leveraging technology to deliver cyber security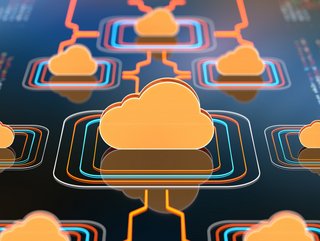 We take a look at BlueVoyant, which is on a mission to solve some of the most pressing cyber security challenges facing companies and government entities
Founded in 2017, BlueVoyant is a cyber security company that offers an end-to-end internal and external cyber defence platform for enterprises.
Headquartered in New York City with offices in Budapest, London, College Park (Maryland), Toronto, Tel Aviv, Bogota, Manila, Melbourne, and Singapore, the company has more than 700 customers and 650 employees across five continents. Earlier this year announced a US$250mn series raise with a more than unicorn valuation.
It provides cloud-based, managed detection and response (MDR) capabilities, which identify and mitigate threats as they emerge, ensuring customers are always prepared for rapid, effective response and threat neutralisation.

Cyber security challenges facing the media industry
BlueVoyant recently released a new report entitled "Media Industry Cybersecurity Challenges: A Vendor Ecosystem Analysis", which found that 30% of media vendors are susceptible to compromise via vulnerabilities discovered in their publicly accessible online presence.
"The media industry is facing many cyber security challenges — from content leaks that directly impact revenue, to cyber attacks on distribution channels, and ransomware. The report shows that media industry vendors are more susceptible to compromise than those in other industries. The silver lining is that the media industry can take proactive steps to improve its cyber defence posture," said Joel Molinoff, BlueVoyant Vice Chairman.
It was found that timely patching is a significant issue, with 60% of identified vulnerable systems still unprotected six weeks after a patch has been issued. According to the report, half of the Top Media Vendors providing Content Management solutions have been identified with potentially compromising vulnerabilities.
Addressing best practices for cloud security
Earlier this year BlueVoyant announced that it had joined the Cloud Security Alliance (CSA), the world's leading organisation dedicated to defining and raising best practices awareness to help ensure a secure cloud computing environment.
"Joining the Cloud Security Alliance was an important step in our mission to give cyber defenders the advantage over attackers. The attack surface is larger and more complicated than ever before. As organisations face increasingly sophisticated attacks, we want to empower them through a deeper understanding of what they're up against, what's lurking beneath the surface and how to address it," said Milan Patel, global head of managed security services (MSS) at BlueVoyant.