BlueVoyant raises US$250mn to help meet growing cyber needs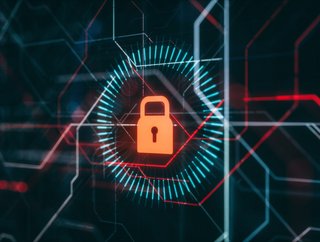 As cyber risks continue to grow, BlueVoyant has raised US$250mn to help meet demands, as the company's cybersecurity solutions drive triple-digit growth
Industry-leading internal and external cyber defence platform, BlueVoyant has announced raising US$250mn in a Series D round funding round which was led by Liberty Strategic Capital, a private equity firm founded and led by former U.S. Secretary of the Treasury Steven T. Mnuchin.
This investment will enable the firm to continue deepening its advanced technical capabilities, accelerate its global expansion, and build upon a record-setting 2021 that included triple-digit growth momentum, key acquisitions, and an 80% increase in customer count.
In addition, in 2021, the company increased its existing global footprint by expanding into more than 10 countries. Since 2018, BlueVoyant has grown annual recurring revenues at 117% on average.
Providing customers with advanced cyber solutions
Founded in 2017 by former Fortune 500 and former government cyber officials, BlueVoyant is headquartered in New York City.
The company's vision is to give cyber defenders the advantage over attackers by delivering the technology, telemetry, and expertise required to defend against sophisticated cyber attacks. BlueVoyant's approach is outcomes-based and its technology is purpose-built to converge internal and external cybersecurity capabilities into a single, unified platform. All backed by elite cybersecurity experts who know how to deploy, defend, and respond.
"When we started BlueVoyant, we knew that cybersecurity was quickly becoming one of the most significant threats businesses and government agencies face, and something our team was uniquely prepared to address," said Jim Rosenthal, CEO, BlueVoyant. "In just over four years, we have grown to more than 560 employees, and have earned the trust of more than 700 customers. The market demand we are seeing is tremendous and we see this trend accelerating as security professionals pivot to our outcomes-based cybersecurity solutions."
Growing demand for advanced cybersecurity tools
Despite an array of cybersecurity tools available on the market, cyber defenders continue struggling to stop adversaries from stealing their intellectual property and customer data, prevent ransomware attacks, and keep their networks and business systems operational. BlueVoyant's renowned team comes from some of the most advanced cyber defence environments in the world, including government agencies, defense, and mission-critical enterprises.
Tom Glocer, executive chairman and co-founder of BlueVoyant said: "As lead director at two Fortune 100 companies, I see the growing demand for advanced cybersecurity solutions. This demand will only grow over the coming years, and BlueVoyant is uniquely equipped to meet both the internal and external needs of organisations large and small."