BMC Software's bid to transform business in the cloud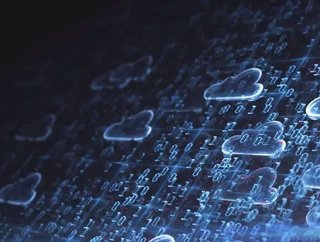 BMC has been a leading provider of technology services for the past three decades, taking part in every major renewal of connected technology going back...
BMC has been a leading provider of technology services for the past three decades, taking part in every major renewal of connected technology going back to the mainframe days. When the first wave of enterprise solutions exploded, one of the biggest challenges customers faced was cost. BMC was created as a better management platform for ensuring the most efficient use of that unruly beast.
"Ultimately, you want your mobile applications to have a response time of two seconds or you get bored," says Bill Berutti, President of Cloud & Enterprise Solutions at BMC. "We perfected how you manage all of that cost, performance, security and service desk management in an on-prem reality and in a private cloud reality."
The next generational wave of technological change delivered distributed, server-based computing, positioning BMC to reinvent itself and become a leader in data centre management, servers and networks. Delivering the modern helpdesk, automating workloads in a distributed environment and ultimately managing performance outcomes across mainframe and distributed applications has been a mainstay for the Texas-based company.
In recent years, the next big opportunity for BMC has been revealed: the chance to become the enabler for customers moving to a hybrid multi-cloud reality with a DevOps process behind the scenes. "That new level of velocity, with new waves of infrastructure that need to be managed, creates opportunities and risks for our customers, so we're taking all of our innovation forward to manage security, automation, compliance and performance in that multi-cloud world, so it's easy for them to get digital faster."
See also:
Having been named by Gartner in 2017 as a leader in the Magic Quadrant for IT Service Management Tools for the fourth year in a row, BMC offers solutions customers can trust to achieve that goal. To get there, challenges must be overcome, according to Berutti, who last year unveiled BMC's survey of more than 1,000 IT decision-makers across 11 countries highlighting the scope of the task businesses face. For example, the survey found an alarming 40% of respondents 'haven't a clue' how much they are spending on cloud services. So what advice would Berutti have for companies who might include themselves in that bracket? "First, you have to ask why that has happened… The number two reason given by companies for moving to the cloud is that they hoped for cost improvements and efficiencies. Many of them don't even know what their cost is, much less whether or not it's cheaper."
Berutti explains there are two unplanned ways businesses end up using the public cloud which lead to spiralling cost. He identifies a trend towards letting developers build new applications leveraging the public cloud without as much 'planfulness' and control as there used to be in traditional IT. Applications are written in Amazon Web Services (AWS) from the developer's mindset delivering great tools but with no handle on cost. Berutti argues businesses are not considering the potential of better alternatives and just aiming to run before they can walk. "Certain applications will be more cost effective or the same in a public cloud environment as is or with minor changes. Others are going to cost more because they will not be able to leverage the public cloud in an efficient manner without being completely re-written. We want to be able to help our customers have as much flexibility as possible, but to know what the financial implications will be."
Looking ahead, Berutti sees a new trend emerging: "Now we're seeing a reconvergence of the business in IT, because IT realises it needs to employ new tools and processes to provision environments in AWS or the private cloud in minutes rather than weeks, going into production the day after the business is ready, not six months later. IT, with the help of companies like BMC, can feel more frictionless like the public cloud providers, but with the cost advantage and security and compliance necessary to protect the corporation."
BMC's survey found that 80% of respondents acknowledge multi-cloud requires new approaches for effective management. How can BMC help them achieve this? "Managing a data centre or private cloud, we put in place all the tools necessary to manage and predict cost, deliver security and compliance profiles and to mitigate risk in these areas combined with the end users' need for responsive performance. With Digital Business Automation we make all the different elements of applications, infrastructure and data work together to create the outcomes officially. We've done all that, but now we move to a reality where some things are sitting in AWS, others in Capgemini and some in the data centre but they all need to work together and that's when tools and processes break down. So we've innovated in all those areas."
Berutti recommends that companies looking to ensure security and compliance with assets, data and applications flung across private and public environments will need to upgrade their infrastructure. With important requirements like GDPR due to come online the old tools won't work, but BMC has the answer. "Our SecOps policy service allows the customer to see compliance across private or public clouds and data centres, while remediating the policy to change the environment to be compliant. For instance, you could have a financial regulatory process that requires authorisation and access rights to any environment that has customer data which meets a certain set of criteria. In real time, we can check whether you're compliant with those policies across all different public and private environments. That capability is impossible with the same tools you use on premise." It's an approach which leaves BMC on track to deliver against Gartner's prediction that by 2020, 90% of organisations will adopt hybrid infrastructure management capabilities.
Adopting the right tools is key. Gartner identifies the rise in AIOps platforms: software systems combining big data and AI or machine learning functionality to enhance and partially replace a broad range of IT operations processes and tasks, including availability and performance monitoring, event correlation and analysis, IT service management, and automation. With multi-cloud environments handling a deluge of big data, what does Berutti feel the current state of play is for applying AIOps to manage them? "We throw around cool buzzwords in the industry – AI, cognitive, machine learning, natural language processing – but what's a practical outcome? What benefit can you get and how do you apply it? The move towards everything being automated sounds good, one day… but there's still a debate raging between the likes of Elon Musk and Mark Zuckerberg over whether AI is a good thing or putting us all in jeopardy of living by the will of machines."
BMC thinks differently in order to apply machine learning to solve a real problem. "Here's an example," offers Berutti. "People don't want to call a helpdesk if they don't need to. You want an automated repair, so we're using machine learning and analytics to take the things humans shouldn't have to bother with and allow machines to take advantage of them. You might have tens of thousands of IT tickets or problems registered in your system, but you can't read them all. We're applying machine learning to read hundreds of thousands of tickets in minutes for the identification of repetitive problems that could be automated and never have to have a human get involved at all, such as password resets or phone updates, so we can elevate the work of human beings towards things that are more sophisticated and important – that's how we leverage AI."
Globally, traction for the public cloud began in the US where the major providers are based. Now with the increasing velocity of adoption of new tech and DevOps, Berutti recognises an opportunity for the UK and Europe to work smarter and embrace the public hybrid cloud. Whereas a lot of US companies "ran headfirst into a multi-cloud DevOps private reality", latecomers can learn from their mistakes and, with BMC's help, avoid negative outcomes such as performance degradation. Berutti's advice is simple: "Start with a baseline. Ask: where are my assets? We need to learn what assets make sense to move to the public cloud, or migrate to a multi-cloud reality, from an efficiency perspective (cost or speed) and, when they are moved there, how we make sure we get the best performance versus cost and security outcome."
Berutti believes it's thanks to its key partnerships that BMC has evolved to a point where its offering is unique in the market. "AWS has elevated us (along with the likes of other public cloud providers such as Microsoft Azure) to a strategic partner around multi-cloud management." The reason BMC is important to them is because it has customers who are worried about securely moving to a public cloud environment with the desired outcome. "AWS is taking our tech to its customers so we can help them understand the assets that should and shouldn't move to the AWS environment in the most secure way, while delivering the desired performance and automation outcomes. We're an accelerant towards that goal."
A long time independent provider in the market, Berutti hails BMC's heterogeneous approach. "We don't have a platform like IBM. We don't care about the platform you're utilising. We want to help your business live in a diverse world where you have a data centre, a private cloud, a third party and multiple public cloud providers. Our real advantage is that we're able give our customers the most flexibility possible to get the most efficient outcome, regardless of which environment they want to use to leverage their digital business transformation."
BMC has already delivered this kind of transformation for Amadeus, the largest provider of transactions for travel in the world. "If you board a plane anywhere in the world there's a 90% chance they are in the back end of processing your booking to get you on that aircraft," says Berutti. "Every ticket and security clearance has to go through their system... They are a classic example of one of our customers managing gigantic volumes of information while trying to determine the best outcome for how to manage their infrastructure. Should they have everything in their own private cloud environment? That's the way it was for a long time, but we're talking massive amounts of compute power. Now they are on the journey towards leveraging the public cloud and ending up in this hybrid multi-cloud reality where they can get the best cost and efficiency outcomes with a mix of public and private cloud locations for their data. We work with them to determine what should live where while remaining secure."
BMC boasts revenue of $2bn, and with over 6,000 employees it's primed to deliver winning solutions. "It's a great position to be in. We're big enough to have a large global presence with customers across the planet but we're small enough to be nimble and move fast. That's what gives us a unique position in the marketplace.
 "We're a private company so we're able to invest in technology in ways that no one else can, at levels no one else can. The outcome we're striving for is one where as our customers transform their businesses to become more digital we are a in a unique position to be the enabler. We're already growing but our customers' success on their journey will be our success too."