Browser Isolation – the future of browser security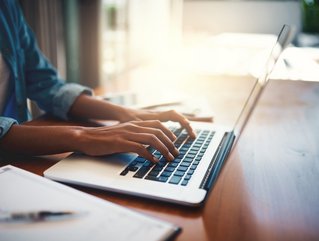 Browser isolation creates a safe space where employees can interact with digital content but not run the risk of compromising IT security.
Online security risks faced by companies have increased exponentially over the past two years. This is in no small part due to the sharp rise in remote working since the beginning of the pandemic. We have seen employees operating from less secure personal networks, whilst still having access to highly sensitive business data.
The shift in how we work and where we work has thrown into sharp focus the importance of the online choices employees make – just one poor decision is all it takes to circumvent a company's security defences and cause potentially irreparable damage to a company's reputation and its bottom line.
The growing risk posed by staff coincides with cyber-attacks, like phishing scams and ransomware, becoming increasingly complex and commonplace. According to Verizon's latest Data Breach Investigations Report, these kinds of attacks accounted for over a third (36%) of all the data breaches in 2021. Add to this the fact that web‐based attacks are also on the rise. Google Safe Browsing lists over two million known websites as dangerous, but the real number is likely to be far greater.
The upshot of this is that employees, in particular staff with privileged or sensitive data access, are more likely than ever before to be the victims of a cyber-attack, meaning that organisations are more vulnerable than they have ever been.
The need to rethink IT security
Historically organisations have relied on detection-based security tools, like firewalls and web filters, that protect against known threats. However, today's threat landscape is filled with new, increasingly sophisticated malware, which traditional methods struggle to detect and are poorly equipped to defend against.
Companies have wised up to the fact that employees are their weakest link when it comes to security, and as a result are also heavily investing in user training. But the reality is that even the most conscientious employee can fall victim to a well-disguised cyber-attack.
Introducing Browser Isolation
The rise in cyber-attacks and the increased vulnerability of the hybrid workforce are two of the reasons that forward-thinking organisations are looking to a Browser Isolation to shield themselves from known and unknown cyber threats.
Browser Isolation removes all contact between an employee's computer and the internet. Instead, a remote machine accesses the web on behalf of the user, delivering a safe, clean version in the form of a video stream, known as Pixel-Pushing. For the employee, the online experience is unchanged, but for the organisation, the implications are revolutionary; by completely separating an organisation's internal network from external threats, Browser Isolation eliminates the threat of cyber-attacks – no mean feat in a world of ever-increasing malware threats.
Powered by Pixel-Pushing
Full Browser Isolation uses Pixel-Pushing to completely separate web code from the user's device so that rather than viewing the original website, the user only ever sees a series of completely safe images.
There is also a 'Partial Browser Isolation' solution, which turns website code into smaller subsets of information and removes any malware before sending it back to the user's device. However, unlike Full Browser Isolation, this is a porous defence that always lets some of the original web code through, meaning that an organisation can never be completely assured of how secure any solution is.
What's more, Partial Browser Isolation has limited compatibility with multimedia content like videos. This can lead to inaccessibility of content, which can be challenging for employees struggling to access the content they need to perform their jobs, and a headache for IT who may find themselves facing increased complaints. Conversely, Full Browser Isolation is a Zero-Trust solution, with users' machines and company networks never coming into contact with potential malware. This gives organisations robust, uncompromised security, while providing employees with a seamless web browsing experience.
The role of the Cloud
Full Browser Isolation via Pixel-Pushing is available through software and hardware. While both offer impenetrable protection, software-based Pixel-Pushing moves significant data volumes, which can lead to high operating costs. Hardware-based solutions from providers such as Garrison alleviate the bandwidth requirements, significantly reducing ongoing costs and improving browsing experience.
The added bonus is that hardware-accelerated Pixel-Pushing can be deployed in the cloud, with the same capabilities but without the costs of hardware deployment and maintenance. This provides a powerful mix of security, usability and compatibility alongside lower costs and management overheads.
The benefits of Full Browser Isolation
Securing your high-risk employees
Social engineering attacks such as phishing and ransomware tend to focus on employees with access to the most sensitive data or systems, such as c-suite staff and finance teams. To counter this threat, companies most commonly turn to security tools that restrict web access for these groups. Browser Isolation, on the other hand, enables full web access for these groups, but without compromising on security.
Eliminating the risk of human error
Organisations continue to educate users about unsafe behaviour, but the reality is that employees are not security experts and threats can be hard to detect for the average person. The use of a Full Browser Isolation solution means that employees access emails and web content in a completely safe environment, allowing them to visit websites, follow links and open attachments safely, without having to decipher what is safe and what isn't.
Full online access for employees
Security conscious organisations often look to restricting access to certain websites as a way of protecting against malware. However, with over 1.9 billion sites online at the time of writing, classifying websites with confidence and at pace is an almost impossible task for IT teams. This can lead to increased vulnerability if restrictions are inadequate and employee frustration if restrictions are too heavy-handed.
Browser Isolation solves this issue by enabling users to access the internet without restrictions and without risk, regardless of a webpage's security status.
Pixel-Pushing for full web security
The ever-evolving threat landscape means organisations need to rethink their security solutions to ensure their critical data and systems are fully protected. Traditional techniques that rely on detecting known threats or require employees to make the correct judgements leave organisations vulnerable to attacks that could put sensitive data in the wrong hands, or even cause catastrophic harm to their business.
Browser Isolation via Pixel-Pushing gives organisations uncompromised web security by delivering full security, usability, IT simplicity, and cost-effectiveness, but without impacting the user's browsing experience.