Building safe communities online starts with trust
By Aaron Painter, CEO of Nametag Inc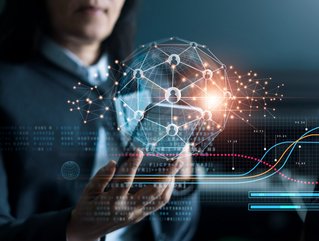 Safe communities know their members. It's time to "authenticate all humans" on Twitter – and beyond, says Aaron Painter, CEO of Nametag Inc
Twitter is where we all go to learn about what is happening now. Its strength comes from its users who share what they think, feel, hear, or see - and it has become the most disruptive communication channel since the printing press to quickly disseminate information to the masses.
Yet, somehow along the way, society decided that it was OK for those sharing their voices to disguise their real identity. In the early days of printed pamphlets and newspapers, authors signed their name to their work. Perhaps they used an alias or a pseudonym for privacy, but most often at least the publisher knew the real identity of the person. Similarly, if someone stood up in a "town square" and shared their views, you might not know their name, but you would recognise their face and it was likely that someone in town knew their name.
Today's Twitter allows everyone to be anonymous; no one (including Twitter) knows who is behind a username. This has allowed bots, trolls, and fraudsters to flourish, making it difficult to trust the integrity of what is being shared. It's not about how many or what percentage of the community is made up of fake accounts, what matters is that there are fake accounts allowed by design on the platform.
Who do we trust? We trust people with whom we have a relationship. The first step in building a relationship is knowing who someone is really. That's especially hard online or on the phone - and it's especially hard on Twitter.
Understanding Twitter's Current Issues
Twitter is essentially a media outlet, powered by a (social) community. It might have started as a "social network" in 2006, but by 2016 it had moved its app to the "news" category in the App Store. This was all part of what ex-Twitter CEO Dick Costolo envisioned as a "global town square" where users could meet and contribute to discussions and global events as they unfolded.
Yet, how can we trust a news source from anonymous users we don't know? Traditional gatekeepers of news provided a name behind their story. While Twitter allows any user to be a journalist with an equal voice, it doesn't help society know which voices they can trust. Their efforts to address this are what's called "verified profiles" - but that process of verification is mysterious and far from universal or trustworthy.
To make matters worse, automated accounts, or bots, are acting like humans - and no one knows how to tell the difference. These bots can theoretically respond to particular words or phrases, or even more maliciously, target other users with offensive or threatening comments. A recent Washington Post article suggests that the presumed percentage of bots is unclear, but arguments range from 5% to 20% of users appearing on the platform.
Throughout his ongoing bid to purchase Twitter, Elon Musk stated that his goal was to "defeat the spam bots" to make Twitter better than ever. His vision of a "digital town square where matters vital to the future of humanity are debated" includes the important detail that they must also "authenticate all humans."
A New Mission Statement for Twitter: Give all Humans a Voice
In the pursuit of building trust online, it's hard not to agree that Mr. Musk's vision is the right one. Identity verification is the responsibility of safe online platforms and communities.
The technology now exists to ask users for an authentic, government-issued ID, matched to a selfie, when they open an account to provide transparency of who is behind a username. It's equally possible to re-confirm that the person is the one using the account every time they sign in to a website or app. Otherwise, we simply invite the same level of fraud and account takeovers we see on other digital platforms: sign up for a bank account and show your ID, but use the proverbial "last 4" of your social security number or government issued-ID number to access that account when you need to transfer money. Today's traditional methods aren't protecting online accounts, and they certainly aren't keeping Twitter safe. The solution is here, and the need couldn't be greater.
Giving users a voice means making sure every user is a real human, with a real name. The platform already makes it easy for users to share their thoughts, and it would be that much better if we knew who was standing up in that "town square." Pseudonyms or aliases might bring added value, but at the least, Twitter as a platform has a responsibility to know the real identity of its users.
Twitter can be a bastion of free speech and discussion - and be a platform where users know who is saying what. Done properly, Twitter can facilitate civil discussions and contribute some goodwill to an increasingly divided world.
It turns out that humans trust other humans, as long as we can identify each other.