Byju's $500mn round reinforces position as edtech leader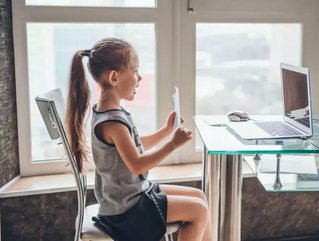 Byju's, named after founder Byju Raveendran, is an Indian education technology startup founded in 2011...
Byju's, named after founder Byju Raveendran, is an Indian education technology startup founded in 2011. 
Catering to the Indian market, the company offers an app-based approach to learning, that caters to school students between the ages of 4 and 18. Its offering ranges from video lessons to personalised online tutoring.
The company is one of India (and the world)'s (a tech company worth over $1bn), with its $10bn valuation putting it only behind Paytm nationally.
The company has been the beneficiary of a new led by Silver Lake, with the support of existing investors Tiger Global, General Atlantic and Owl Ventures.
In a statement, Byju Raveendran, co-founder and CEO of Byju's, said: "We are fortunate to be in a sector of positive relevance during this crisis. This has brought online learning to the forefront and is helping parents, teachers and students experience and understand its value. Our classrooms are changing possibly for the first time in 100 years and I'm really excited about the opportunities that we have to redefine the future of learning."
As the most valuable privately held education technology company in the world, fellow edtech startup WhiteHat Jr for $300mn last month. The move represented a branching out into other areas of education, with WhiteHat Jr offering a coding platform to teach children coding skills. Before that, it acquired US educational games developer Osmo for $120mn in January 2019.
In at the time, Byju Raveendran said: "Empowering children with the right future skills has always been part of our vision at BYJU'S and coding fits well into this. WhiteHat Jr's coding product capabilities, combined with our pedagogy, expertise and scale, will help expand our learning offerings for school students."
The deployment of education technology has only become more crucial thanks to the ongoing COVID-19 pandemic, which has forced many of the world's schools to close. In its place, teachers have been resorting to remote teaching tools, such as Microsoft's or .