Ceridian: Taking the lead in human capital management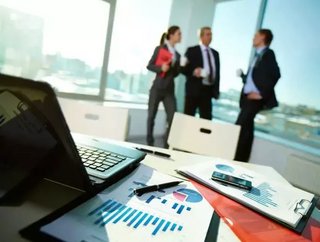 Gigabit Magazine hears the Ceridian story from Ross Tracey, the HCM firm's Managing Director for Europe and driver behind the UK launch of its disrupt...
Gigabit Magazine hears the Ceridian story from Ross Tracey, the HCM firm's Managing Director for Europe and driver behind the UK launch of its disruptive Dayforce platform
As technological change continues to sear through businesses at a rapid rate, one of the inevitable side-effects is the impact it has on what remains an organisation's core assets: its employees.
One consequence of the human race becoming more and more reliant on technology is the expectation that it will power the delivery of information or services anywhere, at any point and to anyone. The rise of companies such as Uber has reinforced these expectations, but this culture-shift has created an interesting challenge for business owners.
Consumers are now carrying those demands into the professional environment, and in a landscape where advanced mobility and remote working are becoming the norm, a robust human capital management (HCM) solution is turning into a necessity. If organisations wish to recruit and retain the best talents, it needs to look after them more than ever.
With its groundbreaking Dayforce platform, Ceridian – a leader in the HCM sector since its foundation in 1932 – believes it has the answer to this growing demand.
"In my experience of working with Ceridian for nine years, I've had lots of interactions with HRDs, CIOs and Chief Financial Officers to find out what they're looking for," Ross Tracey, its Managing Director for Europe, explains to Gigabit Magazine. "What really resonates is a single application with employee records and a rules engine.
"Because Dayforce is a modern platform, we spent a lot of time making sure that the experience for the employee is very intuitive. Most employees want to engage via a device, for example, so we've made that very easy for them. Each worker can track any work-related information on their personal portals.
"We've also been very conscious and deliberate around the presentation and management of data within the platform. And that means we're able to deliver the right data to the right person, enabling them to make the right decision - whether that be employees, a manager, an HR person or a director."
The capability of Dayforce to bring a host of different employee management requirements into one solution is its primary selling point. While businesses may struggle to integrate various applications related to the field, Dayforce customers benefit from a unified suite that manages the complete employee lifecycle.
In the United Kingdom, this is a wholly unique offering. Though it already operates with a number of UK-based clients, Ceridian officially launched Dayforce in the UK in July and Tracey believes that was a crucial next step for the United States-based company.
"If you look at the UK in terms of its positioning, it's probably one of the top five countries which tends to have both a domestic and a really strong international presence in terms of organisations," he says. "Our North American customers who typically have an international presence are very likely to have a UK-based set of customers. But also, in terms of growth for Dayforce, having a platform that's able to meet requirements of global needs makes sense in relation to our fit in the marketplace."
An entirely-cloud based solution, Dayforce incorporates the newest technologies to provide clients with human resources, payroll, benefits, workforce management and talent management functionality. While it doesn't offer a completely bespoke service, the platform is "highly configurable" to the requirements of different businesses and its reporting mechanisms ensure that any recurring needs are met.
Mobile functionality is high on the priority lists of Ceridian customers. According to Tracey, between 80-90% of the 2.5mn workers who are paid through Dayforce gain access through the mobile app. "It's one of the principles of our architecture. Dayforce is only around six years old, and we've built it around the mobile experience," he says.
"The employee proposition is very different to employers. If you're trying to get engagement and adoption of your product, it needs to be intuitive. It needs to work as easily and perform as well as any consumer application on a phone or tablet that's out there. Employees are able to do things like shift-swapping, viewing of their schedules, seeing when they can take time off, their pay slips – all of this is available through their mobile phone."
A dedication to technology innovation is keeping Ceridian at the forefront of the industry. Earlier this summer, it rolled out enhanced predictive analytics capabilities that analyse the key factors related to 'flight risk', which is the likelihood of an employee leaving an organisation. It is also intending to expand its use of artificial intelligence to provide its customers with new insights and efficiencies.
"'Flight risk' is an area of HCM that will benefit from application-augmented intelligence and artificial intelligence technologies, leveraging the data collected inside a single application like Dayforce," comments Tracey. "Today's modern worker is increasingly expected to jump from job to job. Companies need the necessary tools to help identify high performers that are at risk of leaving.
"More generally, it is an exciting time to be in the HR tech space. As an organisation, our mission is making the employee's work life better. That mindset informs how we design products and introduce new features."
Next year, Tracey will reach his tenth anniversary at Ceridian. After serving as its Chief Technology Officer for nearly seven years, he took up his current role in June 2016, leading on the remit to accelerate the firm's growth across the continent.
This is not a straightforward mission, with Ceridian competing directly alongside established industry forces such as SAP, Workday and ADP. But with demands and technologies continually evolving, Tracey believes it is well placed to serve and grow its loyal customer base.
"Disruption in the human capital management industry, like other industries, is inevitable," he concludes. "Our introduction of Dayforce to the HCM market has been a game-changer. Its modern, scalable, cloud platform could be implemented quickly and efficiently – and drastically accelerated the speed at which our customers went live on our software. As we look to the future of work, we're constantly innovating to bring superior user experiences to market."