Cirrascale Cloud Services: Enabling deep learning workflows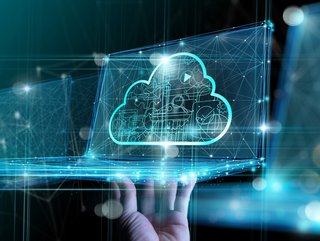 We take a look at Cirrascale Cloud Services as it recently became NVIDIA's first Elite Cloud Services Provider for Visualisation
Founded in 2010, Cirrascale Cloud Services is a provider of public and private cloud solutions enabling deep learning workflows.
It provides deep learning infrastructure solutions for Autonomous Vehicle, Medical Imaging, and Natural Language Processing (NLP), and other deep learning workflows. It designed the company to focus on helping clients choose the right platform and performance criteria for their cloud services needs.
In late 2015, Cirrascale Corporation decided to launch a cloud service to help those customers interested in a more robust and versatile cloud offering for multi-GPU solutions.
The service was well received, and in early 2017, Cirrascale Corporation sold its hardware business to BOXX Technologies and spun off the cloud services division as a new separate company, Cirrascale Cloud Services.
Connecting people in the cloud
The company has recently been recognised as the first NVIDIA Elite Cloud Services Provider for Visualisation in the NVIDIA Partner Network (NPN) programme. The company has worked to integrate and deploy thousands of NVIDIA RTX professional GPUs to assist its customers with their demanding visualisation and artificial intelligence workflows.
"Over the past several quarters, we have experienced significant growth within our cloud, and that has been largely due to the increase in customers shifting their visualisation and AI workflows to the cloud. With the latest NVIDIA RTX GPUs, we're seeing artists create groundbreaking visual effects and engineers develop innovative products to advance us into the future," said Mike LaPan, Vice President, Cirrascale Cloud Services.
Cirrascale Cloud Services offers high-speed cloud infrastructure solutions, such as RTX-powered virtual workstations, multi-GPU servers, object storage, and NVMe hot-tier storage for deep learning workflows. Servers and storage are interconnected via high-speed infrastructure such as the NVIDIA Quantum InfiniBand networking platform and can be managed and scheduled using services such as Kubernetes.
"As the first Elite Cloud Services Provider for Visualisation in the NPN programme, Cirrascale Cloud Services is tirelessly working to deliver the latest NVIDIA RTX solutions to meet the growing demand for AI and deep learning-based cloud visualization solutions," said Bob Pette, Vice President of Professional Visualisation, NVIDIA.