ClickUp's productivity platform raises $100mn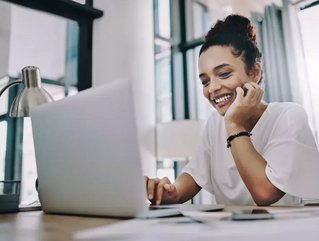 San Diego, California-based ClickUp offers a cloud productivity platform on a SaaS model...
San Diego, California-based ClickUp offers a cloud productivity platform on a SaaS model.
The company's ambition is to serve as a one-stop location to replace all other workplace apps, including project management, chat, documents, time management, goals and dashboards, with its platform customisable to a company's needs. Among its customers, ClickUp counts 200,000 teams, including from the likes of Google, Nike, Uber, Netflix and Airbnb. It also integrates with other workplace apps, from Google Drive to Zoom.
Since being founded in 2017, the company has raised across four funding rounds. Its latest saw the company raise $100mn from lead investors Gerogian, alongside Craft Ventures.
In , Zeb Evans, CEO and Founder of ClickUp, said: "ClickUp saves everyone time by replacing all workplace apps with one productivity platform that people genuinely love and use everyday. 
"We began with a vision to create a connected and customizable solution that truly worked for everyone and everything - but I credit our customers with the platform that ClickUp has become. Over the last two years, we have received feedback from hundreds of thousands of customers who have partnered with us to create a platform that truly serves them. As we expand our global presence and continue to deliver on our mission of making the world more productive, it is our core focus on prioritizing customers above all else that will continue our viral growth and make us succeed."
The company said it would use the funds to accelerate its expansion and scale operations.
"Georgian was a ClickUp user first, and an investor second," said Tyson Baber, Lead Investor at Georgian. "ClickUp's laser focus on their customers' experience with the product has fueled the company's explosive growth, which continues to accelerate. Our entire team is thrilled to further our partnership with ClickUp as they transform the future of work."