Is Cloud Computing Environmentally Friendly?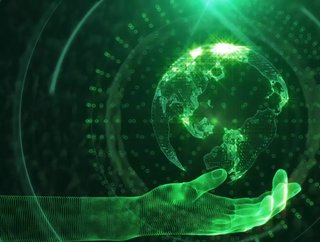 The environmental footprint of the online world is constantly expanding as its energy consumption rises to meet demand, so how green is cloud computing?
Cloud adoption was well underway before the coronavirus pandemic hit but it has definitely accelerated more organisations to make a move. 
Research from NetApp has found that a large majority of users (86%) felt the cloud has become essential to their business and many of them saw it as playing a greater role in their storage strategies. Some 87% viewed storing data in the cloud as easier than other methods.
Flexera, revealed that almost all organisations are using at least one cloud with 99% of respondents saying they are using at least one public or private cloud. 97% of respondents utilise at least one public cloud, while 80% have at least one private cloud. 78% of respondents are using hybrid cloud.
By pursuing a green approach, Accenture analysis suggests migrations to the public cloud can reduce global carbon (CO2) emissions by 59 million tons of CO2 per year. This represents a 5.9% reduction in total IT emissions and equates to taking 22 million cars off the road. 
A greener cloud
Selecting a carbon-thoughtful provider is the first step towards a sustainable cloud-first journey. Cloud providers set different corporate commitments towards sustainability, which in turn determine how they plan, build, power, operate, and retire their data centres.
The Google Cloud platform has committed to operating its data centres carbon-free 24/7 by 2030, rather than rely on annual direct energy matches. In 2020, Google became the first company to achieve a zero lifetime net carbon footprint, meaning the company has eliminated its entire legacy operational carbon emissions. According to Google, their data centers are twice as energy-efficient as a typical data centre, and they now deliver seven times more computing power for the same amount of electrical power than they did six years ago.
Microsoft has committed to shifting its data centres to 100% supply of renewable energy by 2025 through power purchase agreements (PPAs). The company has launched its ambition to be carbon negative by 2030 and by 2050 to remove all carbon emitted by the company since 1975. Microsoft Azure's customers can access a carbon calculator that tracks emissions associated with their own workload on the cloud.
A new forecast from International Data Corporation (IDC) shows that the continued adoption of cloud computing could prevent the emission of more than 1 billion metric tons of carbon dioxide (CO2) from 2021 through 2024.
"The idea of 'green IT' has been around now for years, but the direct impact of hyperscale computing can have on CO2 emissions is getting increased notice from customers, regulators, and investors and it's starting to factor into buying decisions," said Cushing Anderson, programme vice president at IDC. "For some, going 'carbon neutral' will be achieved using carbon offsets, but designing datacentres from the ground up to be carbon neutral will be the real measure of contribution. And for advanced cloud providers, matching workloads with renewable energy availability will further accelerate their sustainability goals."
Accenture analysis shows that customising applications to be cloud-native can stretch carbon emission reduction to 98%. Customisation requires designing applications to take full advantage of on-demand computing, higher asset utilisation rates, and dynamic allocation of computing resources. Cloud computing is also a way of reducing the use of resources such as paper, electricity, packing materials, and much more.
For companies striving to cut carbon emissions and to become more sustainable, cloud computing is definitely an option. Taking the steps to choose the right providers and making the businesses more efficient is key to having the wanted end result.