The cloud storage tools vs DAM software battle amid COVID-19
By Sairah Mojib, Head of Marketing, EMEA, Widen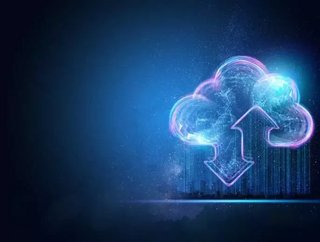 As the COVID-19 outbreak continues to cause global uncertainty, marketers have had to hurriedly review budgets and rethink priorities for the coming mon...
As the COVID-19 outbreak continues to cause global uncertainty, marketers have had to hurriedly review budgets and rethink priorities for the coming months.
According to a recent poll for Marketing Week, 89% of B2C marketers, and 81% of their B2B counterparts, have delayed marketing campaigns or put them under review. And some 92% of B2C marketers are delaying or reviewing their budget commitments for the year, compared to 86% in the B2B sector.
The COVID-19 pandemic has also understandably impacted product and service launches, with 83% of B2C marketers and around three-quarters of B2B marketers opting to postpone plans while the world adjusts to this new reality.
Yet, while brands across the globe battle their way through the pandemic, marketers will recognise the importance of quality content – assets created with the purpose of distribution, like blogs, videos, images, infographics, and advertisements – as a powerful market differentiator.
These various forms of content will be used differently across businesses: marketing teams may use blogs and videos to attract potential customers to their websites, while HR teams may distribute infographics and handbooks internally to educate employees on certain policies. The chances are, almost every department works with some form of content.
In recent years, organisations seeking to bring velocity to their content have increasingly turned to digital asset management (DAM) solutions, to organise, manage and optimise their marketing assets. However, one of the most common misconceptions held by many professionals is that cloud storage tools are the same thing as a DAM solution. And with 80% of all IT budgets committed to cloud solutions, according to Intel, now is the perfect opportunity to research the nuances.
SEE ALSO:
Cloud storage systems and DAM solutions share some basic functionalities. For example, both do a great job at storing assets in the form of files, which can be shared via links or accessed directly from a central depository. However, it is vital that there is a clear understanding how cloud storage tools and DAM software differ, and the factors to consider when making investment decisions. Here are our top five differences:
Usability:

DAM solutions go beyond mere storage, using metadata to allow the reuse of assets throughout their lifecycle. Metadata powers search functionality so that a specific asset can be easily located, or search results can be browsed to find files that fit certain criteria. In the context of a large collection of photos and images, for example, the metadata is truly as important as the image itself — because if it can't be found, it can't be used!
Analytics:

after sharing a file via a basic cloud storage tool, you have no idea how it is being used - or by who. With a DAM solution you can create standard or custom dashboards to monitor site metrics, search patterns, user engagement, referral sources, and location. You can also analyse interactions with assets used in your marketing campaigns, compare how different brand assets perform, and see the most searched-for terms in your DAM system. Such analyses can also drive more accurate budget forecasting and allocations because you know what is working well.
Single source of truth:

the increase in home working means that disparate teams are relying on centralised platforms to access the right assets like images and videos. When those assets are stored using cloud tools, the absence of a robust metadata schema can leave teams searching endlessly for the right asset, wasting precious time or often coming up empty-handed and forced to recreate 'lost' assets.

With a

DAM solution all assets are held in a central repository with simple search tools, meaning employees can curtail the use of outdated or low-quality file versions. This consistent use of the right content helps ensure cohesive brand messaging at every customer touchpoint.
Agility:

the centralised nature of a DAM repository also helps firms adapt and remain productive, particularly in times of crises. A great, recent example is how many organisations have been changing their business models to help meet the demand for personal protective equipment (PPE) and medical devices like ventilators. It is not just big brands helping the cause – we have seen reports of smaller businesses mobilising their workforce to address the need for face masks, gowns, gloves, and hand sanitiser. And while DAM platforms have traditionally supported marketing and creative teams, they are now playing an important role for firms developing a new product that they won't necessarily want to market. Other teams like those involved in product deployment, or sales and development, are also using DAM systems to access assets like how-to manuals, manufacturing and pricing information.
ROI:

as marketers worldwide review budget commitments, ROI is a vital factor. Securing, controlling and appropriately using your visual content (digital assets) makes that content a "vehicle" that drives connections with customers and revenue. A DAM solution has the edge over cloud storage tools by enabling your firm to streamline work management, which in turn helps you create the vehicles (aka visual content) that connect you with revenue opportunities, faster.