CloudKnox: the cloud security platform acquired by Microsoft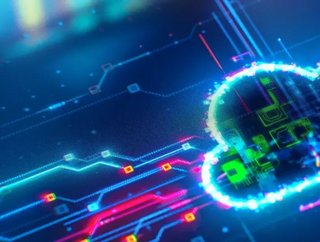 Following the announcement that Microsoft has acquired CloudKnox Security, we take a deeper look into the company and the work it has done in cybersecurity
CloudKnox is a leader in Cloud Infrastructure Entitlement Management (CIEM). The company's expertise lies in helping organisations enforce least-privilege access, right-size permissions, ensure compliance and provide analytics to identify potential attack surfaces in cloud environments.
They are the only multi-cloud, hybrid cloud permissions management platform that provides granular visibility, automated remediation and continuous monitoring.
With these areas of expertise and through its acquisition, Microsoft is able to strengthen its comprehensive approach to cloud security.
Founded by Balaji Parimi, Cloudknox transforms the way enterprises protect their cloud infrastructure from threats. 
"As enterprises embrace the cloud and its technology, they often lack the level of visibility and insight required to understand what operations their machine and human identities perform on their cloud infrastructure. CloudKnox not only provides glandular visibility and deep insights, but we also give our customers a simple and quick way to mitigate the risks they uncover," explained Parimi.
From real operational challenges to CloudKnox
Parimi faced real operational challenges in his own career and he was keen to address that. 
In his IT organisations there was no way to ascertain which users were doing what to which resource. From further research into this Parimi found out there were no real applications to give him solutions to this problem and it became clear there was a gap in the market.
CloudKnox originally developed its Activity-based Authorization technology. This was developed to manage entitlements of any identity (human or non-human irrespective of their origin) across any cloud infrastructure with the same operating model.
Through more research and development, the CloudKnox platform now is changing how enterprises implement and continuously enforce the principle of least privilege across clouds.
This is achieved by fundamentally abstracting out the layer of complexity associated with managing the exponential growth of machine identities, services, privileges, and resources across different cloud operating models.
Now, the platform currently supports private clouds based on VMware vSphere, both on-prem and in the cloud. It also supports several public clouds like Amazon Web Services, Microsoft Azure and Google Cloud Platform with feature parity across all of them.
CloudKnox strengthening Microsoft's cybersecurity defences
Microsoft's acquisition of CloudKnox is not its first move this year to strengthen its cybersecurity.
Previously it acquired cybersecurity firm RisklQ, as well as ReFirm Labs to improve its Azure Defender for IoT platform.
Microsoft has recognised the need to protect all users and resources consistently across multi-cloud and hybrid cloud environments which influenced their decision to acquire CloudKnox.
"Our acquisition of CloudKnox, like our recent acquisition announcements on RiskIQ and ReFirm Labs, shows our focus and execution in acquiring, integrating and expanding the strongest defences for our customers," said Joy Chik, Corporate Vice President at Microsoft Identity.
Security is big business for Microsoft. The company made more than $10 billion in security-related revenue in 2021, a 40% increase from the previous year. With it being such a revenue driver for the company, it is clear to see why they continue to acquire companies, such as CloudKnox, to improve its cybersecurity portfolio.