Cmd: the cybersecurity company acquired by Elastic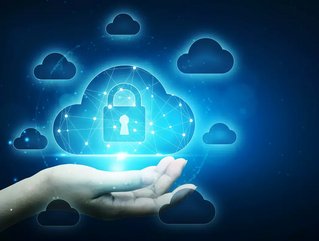 Following the announcement that Elastic has acquired Canada-based security vendor Cmd, we take a look at the company's work with cloud infrastructure
The announcement of the acquisition came just days after Elastic announced the acquisition of build.security. The financial terms of the deal between Elastic and Cmd are not being publicly disclosed.
Cmd has developed technology to provide runtime security for cloud infrastructure. Organisations that use this technology gain better visibility into the processes that are running.
Since its founding in 2016 the start-up has raised $21.6mn. Led by GV, Cmd's latest funding round was a $15mn Series B announced in 2019.
Speaking about the company, Co-founder and CSO, Jake King said: "Cmd was born out of the painful frustrations that we had faced personally as Security Officers protecting Linux. We knew there had to be a better way. And so we went out and created it: user-friendly, accessible solutions that made sense for modern DevOps teams operating in the cloud."
Experience in cloud and endpoint security
Cmd says it has deep experience in cloud and endpoint security. The company is dedicated to delivering Linuz-first, cloud-native solutions for security problems that every Linux administrator faces.
Purpose-built for Linux infrastructure, Cmd delivers best-in-class security that's easy, intuitive and fully integrated into modern DevOps workflows.
With its HQ in Vancouver, Cmd also have offices in the US with one in Boston and one in San Francisco.
The company was named in Forbes magazine's '20 Best Cybersecurity Start-ups to Watch in 2020' and more recently were named as one of the '101 Top Security Start-ups and Companies in Canada'.
Through Elastic's acquisition of Cmd, King and his fellow co-founder Santosh Krishan will take executive roles within Elastic. Cmd's technology will be integrated into the Elastic Stack platform to support the company.