Cockroach Labs' cloud database gets $160mn push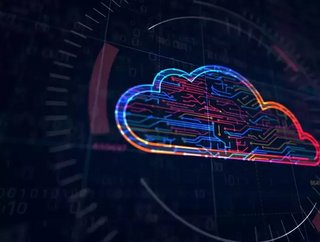 New York-based software firm Cockroach Labs offers a cloud SQL database for critical data management...
New York-based software firm Cockroach Labs offers a cloud SQL database for critical data management.
The company's principal offering is CockroachDB, a database capable of operating across cloud, on-premise and hybrid environments, and supporting application, analytical and transactional data. Cockroach Labs says it has a failure-resistant architecture, with customers including the likes of Comcast, WeWork, Lush, Bose and Baidu.
Since its 2015 foundation, the company has raised across seven funding rounds. Its latest round alone saw the company raise $160mn, cementing its status as a tech unicorn with a valuation of $2bn. The round was led by Altimeter Capital, alongside Greenoaks Capital, Lone Pine, Benchmark, BOND, FirstMark, GV, Index Ventures, and Tiger Global.
In , Neil Mehta of Greenoaks Capita said: "The story of transactional SQL workloads moving to the cloud is still largely unwritten and represents a tremendous opportunity for the next Oracle-like business to emerge. CockroachDB's high availability, strong consistency, and low latency allows them to address the lion's share of these relational workloads."
The company said it would use the funding to fuel growth as the way companies interact with data evolves.
"As business continues to move to the cloud, a new set of technologies has emerged as the foundation for how all software will run in this era of cloud computing. Cockroach Labs has quickly become the cornerstone database for all transactional workloads by offering a disruptive leap forward in scalability, reliability, and performance," said Kevin Wang of Altimeter Capital. "Cockroach is proving to be a key piece of the multi-cloud reference architecture of the future. We are excited to partner again with the Cockroach team as we build an iconic and generational company."
At the time of the company's last funding round, it cited the current COVID-19 pandemic, which has increased online demand for many businesses, as prompting companies to move to more efficient and cloud-native tools such as its CockroachDB platform.