ConnectWise: Top things to look out for when selecting a cloud provider
By Jason Magee, CEO, ConnectWise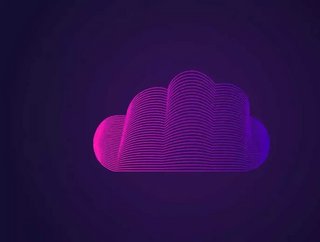 Cloud computing has taken hold, and it's not just for large companies anymore. In fact, 12% of SMBs have made the move to the cloud, and by 2020, 50...
Cloud computing has taken hold, and it's not just for large companies anymore.
In fact, 12% of SMBs have made the move to the cloud, and by 2020, 50 % of SMBs will have moved all their business systems to the cloud. But not all cloud providers are the same, and you need to be certain that you're partnering with the right managed service provider to assure success for the customers you serve.
The on-demand convenience of cloud services for small businesses has a strong appeal. Offering SMBs the opportunity to compete on a level playing field with large enterprises, the benefits of cloud computing include the ability to tap into a robust, highly available and scalable infrastructure that delivers improved accessibility and productivity—users can access their files from anywhere, anytime—and on any device.
SEE ALSO:
As a managed service provider, offering cloud services is the key to securing a profitable future. Whether that's helping customers to automate their cloud invoices or managing several solutions on their behalf from a central platform. From initial implementation and customer onboarding, to support with licensing to onsite consulting services, you need to be certain the cloud provider you select is ideal for your business needs, and those of your customers.
So, what are the top factors to consider when selecting a cloud provider?
Security and standards of best practice
Before choosing a cloud service provider, you need to gain a deep understanding of their security standards, processes, features and certifications. Ensure their security services are customisable to your workload needs, especially where data segregation and data provenance are concerned. Identify if they have a deep understanding of specific industries relevant for your business, such as healthcare and financial services.
As part of your review process, you'll need to take a look at their firewall capabilities, encryption techniques, data centre locations and privacy requirements—as well as checking out how they handle monitoring, testing and access management.
Platform availability
The cloud service provider you select needs to have robust management, monitoring and reporting processes in place and should provide documentation and processes that cover planned and unplanned interruptions—including how they communicate when services are unavailable. Since high availability is a top priority, be sure you can be confident about their recovery time, how to report unavailable services, as well as prioritisation and escalation processes—and ensure you understand what your responsibilities will be.
Compliance
Every industry and organisation you work with will have its own unique compliance regulations, so it's essential to evaluate whether your preferred cloud service provider will help you remain compliant with these industry standards. For example, GDPR, ISO 27001 and PCI DSS all address the use of the cloud for data storage, so look for a cloud service provider that meets the regulatory standards that are essential for your organisation.
A flexible choice of rich features and services
The cloud service provider you select should offer an array of value-added services including managed support services, network monitoring, security services, business continuity, mobility, virtualisation, business intelligence, and other professional services.
Look for a provider that's on top of the latest trends and can help you with additional needs—now and into the future.
Speed of innovation
You need to be confident that the cloud service provider you choose is on top of the latest innovations and is ready to share every new technology update and solution architecture. Are they able to support cross-industry partners with the resources they need, keeping partners up-to-date with the latest best practices and transformational technology solutions that are out there?
Whether you're looking to start gently with SaaS solutions or preparing to dive into PaaS offerings, you need to be confident your unique expertise can be scaled with a cloud solution that delivers value and solves real business challenges.
Service Level Agreements (SLAs)
Delivering on customer expectations depends upon having SLAs in place that streamline your operations and shape your professional reputation. But staying on top of your customer SLAs is a big challenge, so it's vital to understand if a cloud provider is able to support your business by automating the management of client contracts and determining unique response plans and resolution plans that are in step with customer needs. That includes providing automated reminders and alerts that ensure you avoid breaching SLA contracts.
Support and Training
From consulting and implementation to support and account management, what level of support and training resources are available to help you manage and grow your business? What level of expertise can you draw upon, and how often? Are there support personnel available 24/7, and what learning and knowledge resources are there for you to tap into? Does this extend beyond technical to know how to business strategy and service excellence?
What's Their Track Record?
It goes without saying that you need to be confident that the provider you work with is an expert in the full lifecycle of technology service delivery, from sales and service to project tracking and back-office functions. And that they've got a well-documented track record. Alongside evaluating how long they've been providing services you need to be confident they're financially viable for the foreseeable future, and they have a strong strategic direction that dovetails with your needs.  There's a well-known phrase: act in haste, repent at leisure. By taking the time to match your organisation's needs with what your preferred provider is offering, repenting at leisure is something that you'll never need to do.