CPQi x Finastra: Creating a dynamic partner ecosystem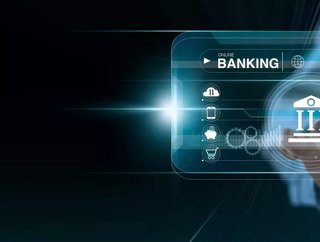 Technology Magazine explores the dynamic partnership forged between CPQi and Finastra, as the two collaborate for long-term scalability and cloud adoption
Finastra is a fintech company that builds and deploys innovative, next-generation technology on its open Fusion software architecture and cloud ecosystem. Its scale and geographical reach enable it to serve customers effectively, regardless of their size or location - from global financial institutions to community banks and credit unions. 
Formed in 2017, Finastra has US$1.9bn in revenues, 9,000+ employees, and around 8,600 customers, including 90 of the top 100 banks globally.
At Finastra, they make it no secret that partnering is at the core of everything they do. The pace at which the industry is transforming and the rate at which customer's demands are changing means that partnering is a necessity. Its mission is to develop the world's most successful, dynamic, and engaging partner ecosystem. In a bid to drive this mission to the next level, its approach to partnering has entered a new realm.
Partnering with CPQi
One of its partners is CPQi, a leading provider of digital transformation and managed services in the Americas, focused exclusively on Financial Services.
At CPQi, its developers can help you customise and integrate Finastra so it fits in with your business. "CPQi has the privilege of partnering with Finastra - one of the top three Fintechs in the world today," said CPQi's CEO, Terry Boyland.
CPQi can help ensure long-term scalability by helping move Finastra onto the cloud with its platform-specific digital transformation offerings. Migrating Finastra onto a cloud-based infrastructure can ensure speed of delivery and faster innovation.
They provide full-scale ongoing support of your Finastra platform and can maintain your Finastra platform with our high-quality onsite resources, ensuring the successful outcome of every project. 
"We've worked with Finastra since the early days when its Kondor system was part of Thomson Reuters," adds CPQi's CEO Terry Boyland. "Kondor has been merged into and built on via a suite of financial services applications from Finastra deployed under the Fusion banner. We believe the Fusion fabric is a tremendous product enabling organisations to use modern development methods through the cloud to access some of their legacy platforms and their existing engines underneath. We've worked with Finastra on a number of applications, both in Latin America and in North America. They're great to work with and deservedly viewed as one of the top three financial technology firms in the world."
Read the feature in Technology magazine.