CrowdStrike: Cloud-delivered protection of enterprise risks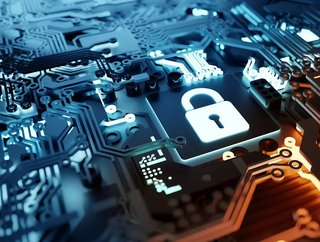 We take a look at CrowdStrike who are extending real-time detection and automated response across the security stack
Founded in 2011, CrowdStrike is a leading cybersecurity company that specialises in providing endpoint security, threat intelligence, and cyber attack response services
The company has one of the world's most advanced cloud-native platforms for protecting critical areas of enterprise risk, endpoints and cloud workloads, identity and data. The CrowdStrike Falcon platform leverages real-time indicators of attack, threat intelligence, evolving adversary tradecraft and enriched telemetry from across the enterprise to deliver hyper-accurate detections, automated protection and remediation, elite threat hunting and prioritised observability of vulnerabilities.
"Market demand for modern endpoint security products is on an accelerating pace," according to Michael Suby, research vice president, Security and Trust at IDC, "The essentialness of end users' devices in business operations and threat actors attacking these endpoints is a fixed equation. The answer, confirmed by rising market demand, is to fortify the endpoints and rapidly respond to compromises."
The company reported its number of subscription customers increased 81% from 7,230 at the end of July 31, 2020, to 13,080 at the end of July 31, 2021. 
 
A data-centric approach 
CrowdStrike has recently announced the availability of  CrowdStrike Falcon Zero Trust Assessment (ZTA), extending comprehensive protection with an identity and data-centric approach across all platforms. 
CrowdStrike Falcon ZTA provides visibility into all endpoints running across all operating platforms in an organisation. It also monitors over 120 unique endpoint settings – including sensor health, applied CrowdStrike policies and native operating system (OS) security settings – to deliver key partners a risk score that uniquely leverages this context to build powerful and granular security policies. 
"Companies recognise the importance of Zero Trust but struggle to successfully implement it broadly across heterogeneous environments while leveraging existing security investments. We see an enormous opportunity in sharing endpoint risk context automatically and in real-time with partners to eliminate manual workflows, reduce friction and maintain a holistic cybersecurity approach with solutions that meet their unique needs," said Amol Kulkarni, chief product officer at CrowdStrike. 
The company has also announced the launch of Falcon Fund II, a $100 million investment vehicle in partnership with Accel focused on cross-stage private investments within cybersecurity and relevant adjacent markets.