Is cyber insurance the answer to increasing cyber attacks?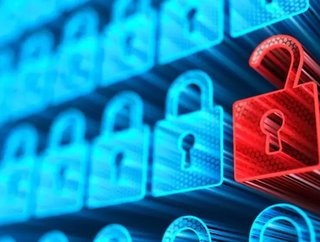 Coalition offers cyber insurance alongside a suite of cybersecurity tools and incident response capabilities...
While much effort is expended in preventing damaging cyberattacks, the risk can never be mitigated completely.
The cyber attacker threat
Indeed, the news has recently been filled with reports of damaging cyber attacks, often state sponsored and penetrating deep into the heart of not just companies, but commonly used software that many rely on and presume is safe. Look no further than , which exploited flaws and stolen passwords to steal data from the networks of targets via Microsoft's Exchange email software. Its impact was felt around the globe, with potentially thousands affected and the finger of blame pointed firmly at the Chinese state.
What can companies do in the face of such orchestrated attacks? One answer is cyber insurance of the type supplied by San Francisco, California-based startup .
Founded in 2017, the company offers cyber insurance alongside a suite of cybersecurity tools and incident response capabilities. Attracting 42,000 customers across the US and Canada, the company provides up to $15mn of cyber insurance coverage for when the worst should happen.
The growth of cyber insurance
The company today announced a funding round worth $175mn, led by Index Ventures alongside General Atlantic and the company's existing investors. Valuing the company at $1.75bn (firmly above the technology unicorn threshold), the round takes lifetime funding to $300mn.
"We founded Coalition four years ago with a mission to solve cyber risk, introducing a technology-led approach to risk management and insurance underwriting, pricing, and distribution," Joshua Motta, CEO and co-founder of Coalition. "Our ambitions now extend beyond cyber insurance. Nearly one in ten Fortune 500 companies is an insurance company, yet most were founded before World War II. With this funding, we plan to bring our technology-driven approach to other lines of commercial insurance as we seek to build the digital insurance company of the future."
The company said it would use the funds to expand internationally and introduce new product lines.
"The future of insurance will be defined by technology, and we will continue to invest in building a leading technology company focused on innovation across all aspects of the insurance value chain," said Motta.