Dell Technologies: The ideal custodian for your digital transformation journey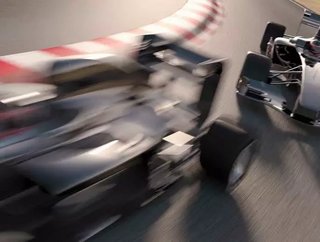 Digital transformation may be new terrain for many but, with a breadth of experience and technologies, Dell Technologies is making the journey simple...
Digital transformation may be new terrain for many but, with a breadth of experience and technologies, Dell Technologies is making the journey simple.
With over 1,200 business leaders in attendance, the 2018 Dell Tech Forum was truly a testament to the power of technology. As people bustled from exhibition rooms to keynote talks, glimpses of their lanyards showed how business leaders from all sectors gathered in London with one item on the agenda: digital transformation. It's a phrase that's often talked about in a nebulous or convoluted way but Dell Technologies believes it doesn't have to be. Aongus Hegarty, President for Dell EMC in Europe, Middle East and Africa, says that, more than anything, it's about business enablement. "From the largest to the smallest companies that we're working with, they're saying 'I'd like to work with a partner who can implement technology and solutions but with a focus on my business," he says. "It's about recognising their business objectives and designing an IT strategy around those needs. Because Dell Technologies is a global company, we not only have the breadth of technology from a solution point of view, but we've also the experience."
Dell Technologies is well-versed in digital transformation. In fact, its own success is proof of its ability to reinvent itself time and time again. In its founding years, Dell Technologies was better known for its PC and end-user devices. Since then it has entered new markets, acquired innovative market capabilities, and created what it calls a 'family' of digitisation solutions. When Dell and EMC joined forces in 2016, it represented the largest technology merger in history. Now the firm has united with several more technology leaders — Dell, Dell EMC, Pivotal, RSA, Secureworks, Virtustream and VMware — to power digital transformation and achieve business results.
SEE ALSO:
There are four strands to any digital transformation, according to Dell – IT transformation, digital transformation, security transformation and workforce transformation – each as important as the last. To start though, Hegarty says that any digitally savvy company needs to forge the right foundation or IT structure, whether that's through data centres, edge or cloud computing. "I would say the first step for any company is IT modernisation and transforming the infrastructure," he explains. "If you don't do that and you try to add more applications or further business, you won't be able to build it on a scalable foundation."
Claire Vyvyan, Senior Vice President UK & Ireland Commercial Business at Dell EMC, is in agreement. Whilst infrastructure isn't one of the most exciting aspects of any digital transformation, its critical if you want to keep the cogs whirring. "Data's the fuel and software's the magic but neither of these can run without hardware," says Vyvyan. "The hardware has to be super reliable, super secure and very easy to manage.
"We call it essential infrastructure," she laughs. "It may be the plumbing of the industry, but boy when the plumbing breaks is it annoying."
Many companies have already made these first tentative steps on their digital transformation journeys, implementing basic ERP systems, HR systems, and finance systems and more. Whilst modern infrastructure is the foundation of any digital transformation, the next step is what really gives businesses a competitive edge. With creative software development and the creation of apps, in particular, Vyvyan says the opportunities are endless. "We're now in a generation where customer-facing technology and the customer experience is vital," she says. "Whether its cloud-native applications or mobile applications – that's where the true differentiation lies."
Yet, any CIO will tell you that digital transformation isn't just about new gadgets and technologies, it's also about the people. Therefore, Dell Technologies has singled out workforce transformation as a vital consideration for any digital disruption. This isn't just something that Dell Technologies is helping its clients with, it's also embarked on this journey itself. In recent years, the tech giant has undergone a process which Vyvyan describes as "reverse engineering". By pairing more seasoned employees with new graduates, Dell Technologies believes it creates the perfect blend of experience and creative ingenuity.
"I think it's been a huge learning curve for us," adds Dayne Turbitt, Senior Vice President of Dell EMC's Enterprise Sales Division. "We paired legacy employees with millennials and this helps to breaks down the paradigms you develop over decades of business. It makes the business open to new ideas, it fosters a new culture of innovation. We've done some amazing things in the past year and it's down to this speed of innovation." Recognising that employees want more flexibility and a better work-life balance, Dell Technologies has also explored the use of communication tools which allow its employees to work remotely. "For us, low-tech tools like Skype and WhatsApp are the lifeblood of business tools," Turbitt adds. "They offer agility and mobility yet they are still incredibly robust and secure."
Thanks in part to collaboration tools, the way we work is changing. Companies no longer need to stringently adhere to a strict 9-5 working day and remote working isn't as cumbersome as it once was. But it also means that security has become a greater issue. "For us, workforce transformation isn't just about implementing new tools, it's also about the security needed to realise that," notes Hegarty. "Not every employee will be coming to work at a desk with a system that you can keep secure within the building. They're going to be working from home, they're going to be working remotely, and you need that flexibility. But you need to know that they're secure in accessing remotely." As such, Dell Technologies believes that a security transformation is the final piece of the puzzle. The Dell family has worked on creating products like AirWatch, a service that offers better security for devices, as well as Workspace ONE which allows IT administrators to centrally control end users' devices and cloud-hosted desktops.
SEE ALSO:
With a notorious legacy in the technology space and a broad spectrum of companies under its wing, the Dell Technologies family is helping firms navigate through their digital transformation journeys. It's also recently conducted its annual The Dell Technologies Index to give businesses the low-down on the latest digital transformation insights. Acting as a litmus test, the report analyses whether technology professionals are ready for the next wave of digitisation. In the UK, for instance, the report pointed out that over a third of UK businesses expect to digitally disrupt their market. Meanwhile, a quarter of respondents noted that they will struggle to meet changing consumer demands within five years, with one in four (20%) admitting that they fear their organisation will be left behind.
Keeping its ear to the ground, Dell Technologies has been able to offer sage advice to its clients, not least one of its more prominent businesses, McLaren Group. Whilst it may be better known for its Formula 1 escapades, McLaren Group has two other aggressively growing business ventures: it's burgeoning road and supercar business as well as its applied technologies business. The British firm has been utilising data and digital technologies for decades — "It's like oxygen for us" claims CMO John Allert — but by working shoulder to shoulder with Dell Technologies, Allert says the partnership isn't just about implementing new technologies, it's about a complete culture shift. Perhaps more than anything though, it's about helping McLaren keep pace with the competition as it embarks on its own individual digital transformation journey.
"Speed for us is table stakes," Allert says candidly. "The rate of innovation you need to keep pace in Formula 1, for instance, is phenomenal. For example, we're developing a part of a Formula 1 car, every 12 minutes, 24 hours a day, 7 days a week, for 9 months of the year."
"For us, the next revolution isn't just about the software and the platforms you're putting in, it's what people are doing with them and I think that holds true for any industry," he adds. "Dell Technologies is enabling us across all these areas."
Like it or not, digitisation is a path that almost every business will have to take but having tread that journey before, Dell Technologies seems well-equipped to offer a helping hand.