Digital Transformation: Five things businesses can learn from sports
By Srini CR, Chief Digital Officer, Tata Communications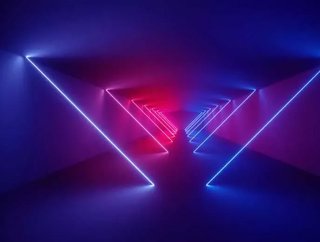 Top-level sport today is big business, and that means competition off the pitch (or track, or circuit, or field) is every bit as intense as the action o...
Top-level sport today is big business, and that means competition off the pitch (or track, or circuit, or field) is every bit as intense as the action on it.
Wherever there is competition there will also be innovation, as competitors grapple for all possible advantages over the opposition. Considering the amount of money in top-level sport today, it follows that sport is one of the world's most innovative industries. North America is the world's biggest domestic sports market, boasting revenues which will have grown 47% in the decade leading up to 2021. That's revenue growth of $25bn, in one market alone. With such significant rewards on offer for the winners, it's little wonder that the sports industry is so focused on innovation to gain an extra edge.
Show Me the Money!
More and more sports are turning to technology in the quest to gain an advantage over rivals. The Internet age and a resulting explosion in connected devices have created a hugely disruptive landscape. This presents both challenges and opportunities, with business leaders in sport having to keep their eyes on the ball to keep fans interested – and attract new ones. The most successful sports are ones which have embraced digital technologies, providing the Roger Federer-like agility provided by digital transformation to unlock a significant tipping point in sports revenue. The opportunity for growth is immense and technology is powering it.
SEE ALSO:
Tata Communications recently commissioned "Show Me the Money!", an industry report which shines a light on the commercial opportunities available to sports which embrace technology disruption and can exploit digital transformation to drive new revenue opportunities.
Expanding your customer base
Businesses in every sector make efforts to engage their customer base and win new customers in an order to uncover new revenue streams and grow the bottom line. Sports have successfully achieved this by bringing in new platforms and formats to engage existing fans all over again, and to make sports more accessible for new audiences.
This scenario is comparable to the one faced by retailers which are striving to make more meaningful connections with customers. Consumers have to be encouraged to interact with retail brands across multiple channels for the greatest impact, and engaged via the right channel, with the right approach, at the right time. Of course, online channels are central to this strategy, as is providing a seamless experience across multiple platforms and touchpoints
Connecting with customers
The report also shines a light on the huge success of sports in forming emotional bonds with customers, using digital platforms to foster loyalty. "Show Me The Money!" features powerful examples from Formula 1, showing how the sport has increased engagement with fans with innovative uses of social media to build a deeper, more meaningful connection with the sport on an emotional level.
This strategy has opened up new revenue channels and as passion grows within a sport's fanbase, fans become more likely to pay to see an event live at a venue or via a TV channel or streaming platform. While sport arguably has a natural advantage – because by its very nature it is an emotionally charged spectacle – similar approaches will deliver results regardless of industry or sector.  
The financial services industry might seem to be an unlikely example, but by being 'human', accessible, quick to address and even anticipate customers' needs, financial services firms can steal a march on the competition. Personalisation and targeting is crucial, so disruptive technologies such as AI and predictive analytics can be used to ensure customer satisfaction and stickiness.
AI-powered analytics are invaluable in other ways. Consider a business which is growing into new territories. AI can deliver insights into how people want to engage with brands, which is crucial intelligence prior to putting communication strategies into effect. AI-enabled analytics tools can be used to support and assist human workers, delivering enhanced understanding of a new culture and providing actionable insights to help a brand adapt to a new region in a frictionless manner. This means a brand can enjoy enhanced customer engagement from day one in a new region.  
Customer expectations
In sport, it's hard to beat the live experience – whether that's live in-the-flesh or watching it online or on TV. But as the digital fan experience improves, many sports are considering how to enrich fans' live experience at sports venues. Innovative uses of augmented reality (AR) and data analytics are already giving fans up-to-the-minute insights on their favourite stars, while apps are taking the pain out of everyday experiences such as buying refreshments at sports venues.
Today, there is much more that can be achieved with AR to enhance the fan experience – but while this is still very new technology, AR can be leveraged by more companies in heavy industry like manufacturing to drive new insights and greater efficiencies. For example, AR can be used to diagnose issues and to empower staff to fix faults under the watchful, expert eye of a supervisor sitting hundreds of miles away. This removes the need to deliver a skilled engineer to the site, saving time and money.
Delivering a truly digital world
Our expectations as customers are skyrocketing as technology and experiences improve over time. As our daily lives become more convenient and frictionless, we come to expect the same of the brands we interact with – whether it's in sport, retail, banking, or other sectors. This is leading to pressure on businesses and a newfound drive for scalability, flexibility and agility as businesses fight to stay ahead of the competitive and attract and retain customers.
To achieve greater agility, businesses need smarter ways to collaborate and access data. Get this right, and productivity and efficiency will be improved too. Perhaps the professional services sector hasn't been quickest to adopt new technologies, but these organisations are increasingly building consumer-led functionality into their products from the outset.
Diversify or die?
Today there are countless ways for fans to watch sport and engage with their favourite personalities – and the same is true for businesses and their customers. But this does not mean that businesses should run headlong into acquiring new channels. In the rush to capitalise on every single digital platform, there's a real risk that businesses will spread resources too thinly, lose sight of their real purpose, and deliver sub-par experiences along the way. This is a sure-fire way to burn through resources without necessarily achieving your goals.
The sports industry is well-known for its unique ability to deliver experiences which incite excitement and passion. But even businesses not traditionally associated with those emotions can learn a great deal from organisations currently racing across the digital finish line. Selling matchday experiences or insurance means benefits equally from bold but strategic digital transformation goals - the equivalent of firing the starting gun as you race to ensure that your customers will see you as a gold-medal contender.