Edge computing's market growth to revolutionise IT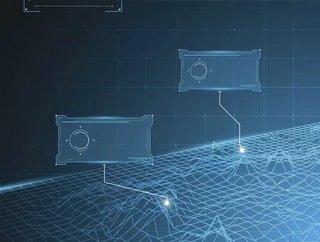 Following research into the edge computing market, which has shown both its previous and expected growth, we explore the drivers behind this market surge
Highlighting the natural progression in the evolution of the internet, edge computing enables organisations to offer services that go beyond the limitations of traditional enterprise or cloud capabilities.
Edge computing puts computing power nearer to where the user consumes data and as a result, users get a more responsive experience. By placing computing power closer to where people can access it, Edge deployments enable organisations to offer more services at a lower cost to them.
Studies and research into edge computing have shown both the expected and actual market growth in the edge of the computing market. A report by Grand View Research shows the global edge computing market size was valued at USD 4.68 billion in 2020. It is expected to expand at a compound annual growth rate (CAGR) of 38.4% from 2021 to 2028.
Research also suggests that the global edge computing market exhibited robust growth during 2015-2020. 
As with many technologically enabled services and innovations, the driving force behind this growth is COVID-19, and the digitalising impact it has had on many businesses and organisations. 
Additionally, the levels of business complexity edge computing can bring to an organisation, putting businesses at a competitive advantage, has also been a driver for growth.
Edge computing supporting IoT and 5G trends 
Discussing this estimated growth, James Hart, CEO of Business Critical Solutions spoke about other technological trends happening between 2015 and 2020: "The Internet of Things (IoT) was the dominant trend during these years, with Gartner estimating at the time that more than eight billion connected 'things' were used, and in order to manage and process the real-time data that the devices and sensors were providing, fuelled the development of the emerging edge computing and its data centre use."
On top of the "trend" of IoT, in the five years of reported edge computing market growth, 5G was also introduced. Hart explains: "5G wireless technologies promised high bandwidth and low latency benefits for applications where it is essential. This was meant to be a new world in speed and processing experience focused on the cloud." 
"However, Edge Computing strategies with 5G were being worked on to further improve real-time processing speed, especially in mobile devices, autonomous cars, and self-service. 5G work is still a catalyst for this type of technology. Technological applications that need bandwidth and low latency will require the Edge technology infrastructure support," added Hart.
The push for businesses to become digitalised which many companies are undertaking results in these companies  needing support from technology-enabled solutions - such as edge computing.
Stephen Nolan, Senior Vice President at Tech Data spoke about the importance of edge computing to an organisations digital transformation, he said: "The key to executing digital transformation successfully is process efficiency – edge computing enables this.  It breaks down data centre walls and pushes cloud capabilities outwards. Edge needs to be treated as part of the hybrid cloud infrastructure, of which technologies are already being used by employees to provide a seamless and secure user experience."  sovereignty and security measures also became major focuses after GDPR came into action in 2018.". 
"Managed edge services assisted companies in maintaining regulatory compliance while pursuing better customer experiences," he continued.
Edge computing in an era of digital transformation
With all the benefits it brings to businesses, it is unsurprising that edge computing has seen such growth in the past few years, particularly in this era of technological innovation and digital transformation.
Showcasing the benefits of edge computing, Nolan explains: "Edge computing can optimise IoT applications, in particular ones that require real-time actions. Furthermore, companies can become more time and cost-efficient by doing the processing locally and minimising the amount of data that needs to be processed in a centralised or cloud-based location."
As the market expands, edge data centres may soon be able to handle much of the data that flows through many sectors of the economy. Outlining the many sectors where edge computing could benefit, Hart said: "There are many examples of uses and benefits from agriculture all the way through to zoology. In banking, Edge data centres provide the low latency that traders and asset managers increasingly depend on. In factories and processing plants, inventory analytics at the edge can increase efficiency for robotic picking and inventory management, as well as for delivery fleet management and package tracking. In health care, robotic surgeries depend on ultra-low latency computing and uninterrupted network access, which edge data centres supply." 
"The list goes on, with IoT proliferation, low latency edge processing is key to managing the increasing volume of data as more and more IoT sensors and devices are installed in home and industrial settings,'' he continued.
The impact of COVID-19 on the edge computing market
COVID-19 has accelerated the use of smart technology in numerous sectors and with this acceleration comes the increased uptake of edge computing. The pandemic "compelled companies to rapidly move their critical workload to the cloud to ensure seamless functioning of the business. As the cloud is gaining momentum,  these companies are frantically looking for ways to optimise networks, storage and agility," explained Hart.
He added: "Against this background, Edge computing has turned out to be the perfect solution. The advantage Edge has is that Cloud computing is centralised, and transmitting and processing massive quantities of raw data puts a significant load on the network's bandwidth."
Echoing this, Nolan said: "Edge computing has particularly grown over the last year as it provides the ability to optimise and extend the capability of cloud computing by bringing computation and data storage closer to the devices where it's being gathered. This is more secure for both the business and their customers; it gives them the reassurance of business continuity - a key technology to futureproof the new workplace environment."
Along with other technological advances, many of which mentioned such as IoT and Cloud, Edge computing is becoming a core component within organisations as well as a key player in the 'fourth industrial revolution'.
Pairing this with the transition to home working, where people tend to rely more on digital tools as they work, local computing makes businesses more agile and able operate more efficiently.