Equinix: Architect of the multi cloud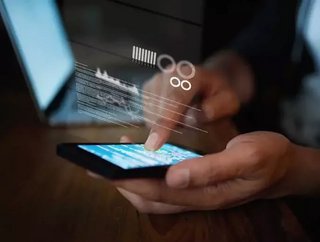 Equinix CPO Brian Lillie about how the data centre expert is putting its customers at the heart of a digital strategy focused on global interconnection...
Equinix CPO Brian Lillie about how the data centre expert is putting its customers at the heart of a digital strategy focused on global interconnection both at the edge and in the cloud
Equinix began life with the idea of creating a place where you could rebuild the interconnection hub of the internet.
In the early days traffic 'hairpinned' back and forth across the US because there were no colocation services to centralise delivery. To build an ecosystem to put the hubs right next to those interconnection points is how Equinix – along with a diverse range of different players in content, services and media – began the journey towards developing the cloud we know today.
"We've never lost sight of our roots in building interconnected data centres where interconnection is the secret sauce at the centre of everything we do," says Equinix CPO Brian Lillie. "Now after 20 years, it's about how we grow to cover the markets that our customers want and we're managing to do that across all points of the compass without losing sight of our interconnection fabric while innovating with new services."
Equinix has long been an innovator, building data centres no one else was building in terms of how they were laid out with power and cabling infrastructure. Since inception the company has not only made strides with the interconnection platform around IX (the internet exchange), the public peering fabric it runs on behalf of the community, but also cloud exchange where it innovates to make that cloud connectivity seamless on behalf of enterprises and cloud providers. This has enabled a new wave of growth driven by enterprises wanting a better way to connect to the cloud. That same innovation was co-realised with Amazon.
SEE ALSO:
On top of that, by leveraging technologies that were out there but not ready for purpose, Equinix built an SDN-enabled Fabric to connect not only with the cloud but with itself, instead of relying on deployment at multiple locations. Making these connections on demand, programmable and simple has been a significant innovation in and of itself, believes Lillie.
"The secular trends of cloud and mobile have driven the waves of growth over the last five to six years," he notes. "Whether mobile, social or big data, it all requires the flow of data into and out of cloud then across what we're calling our fabric."
Lillie adds that we're now seeing the early impact of AI and Machine Learning starting to go mainstream: "It's popping up in our data centres where enterprises are seeking solutions from cloud while also looking across cloud and they're saying, hey if I want to build this hybrid multi-cloud architecture, how do I do that? We're pretty good at helping companies in the early days to grow and get connected, while we're starting to see IoT companies appear throughout the platform.
"What they do entails how you process the analytics capability at the edge and having a very efficient way to move large amounts of data from the IoT devices to edge processing and then being able to bring that back to a central data store to do the longer-term processing. By having what we call a land architecture - where you have collection and processing at the edge being brought back to the centre - IoT is going to drive that. Our data centre management platform is essentially a purpose built IoT platform."
With more companies getting connected how can they overcome the challenges of preparing for the data explosion? "It all comes down to the user experience," says Lillie. "The expectations of digital users, whether consumers or company employees, is for high-quality delivery, but the old ways of architecture won't be able to keep up with that. I recently attended the National Association of Broadcasters event in Las Vegas (NABs) and all of the service providers for the film and TV industry vertical were present. I was on a panel talking about over the top video (Netflix etc) and the exploding growth of streaming video data over the net. How do we optimise that? We believe an interconnected digital supply chain in that business is vital to service the fibre and copper to homes. It's going to become more prevalent and will be driven by end user performance."
A perfect storm made up of the number of visits requested, the people you want to reach, and data you want to collect being on the other side of the world must be navigated. The processing capability in the cloud won't necessarily be next to the point you want to distribute data to, so how do you architect this notion of a digital edge? "The challenge there is to overcome latency and performance issues," maintains Lillie. "Then, how do you surround that with a security stack that protects your data?"
Lillie believes there are more opportunities than challenges to be harnessed from innovations such as AI. So what advice does he have for businesses on choosing the right one to extract data and make more informed decisions?
"When you're applying AI or machine learning to solve a problem there are a couple of key points to delivering a successful solution. Firstly, you've got to collect, clean and structure the data. In fact, almost 80% of the work of a data scientist is preparing data for the application of algorithms. Don't underestimate the amount of energy and effort needed to apply the learning. I'm on a couple of advisory boards and have seen a lot of startups in this area creating tools for data shaping, wrangling and cleansing. They are also looking at how to apply hypotheses to the data to deliver insights. Secondly, the core of that problem is finding the right talent. We've had luck recruiting new to career graduates from liberal arts colleges with maths degrees they can apply to the data science field so we can develop the ability to build neural network models and train them based on the data."
Equinix has the ability to help enterprises make the fundamental shift from keeping IT at the core of control (transaction workloads etc.) and teaching them to invert that and move it to the edge with the right tools.
"Part of it is a mind-set shift," asserts Lillie. "We have a notion of what we call Interconnected Oriented Architecture (IOA) with a set of blueprints available free to enterprises at our IOA Knowledge Base (ioaknowledgebase.com) to help them think through how they can structure their network, keep data secure and build out from that. We can give them blueprints based on patterns we've seen working with many companies. We're enabling and simplifying cloud connectivity via cloud exchange with ECS. Recently we've created what we call our ECX Fabric.
"Globally, we have more than 200 data centres in 52 markets to provide that connectivity. Google and Amazon are not there yet… Our ECX Fabric allows customers to connect to clouds that aren't in their local market and do that dynamically without long term commitment. It's a game changer giving our customers a platform that combines the data centre with our intelligence network platform to access cloud resources. Companies that use a multi cloud solution to run their business need a way to aggregate cleanly, simply, quickly and securely. Making that available over a geographically dispersed system has been a significant accomplishment and one that sets Equinix apart."
Focused on the opportunities for its customers provided by harnessing big data, Lillie is excited by the growth potential and notes key points for enterprises to consider… "Your data is going to reside in multiple locations – on your premise, in multiple clouds and potentially live with a partner when you're doing data sharing, which is growing and will soon become an essential requirement. With this in mind you need a security strategy for your data. One of the products we launched earlier this year is called Smart Key, because wherever your data goes you need to have an encryption strategy including key management. Whether data resides on your premise, with Equinix or in the cloud you need a solution to secure that in a consistent way. Smart Key is key management as a service. Whether you're storing your data in Google, Amazon, Microsoft or elsewhere you can use the key to secure that data.
"Allied to this, businesses need to think about the fact that just because they need to use the analytics tools in the cloud do they need to put their data in the cloud? Or can the data be adjacent to the cloud? For example, we're starting to see companies securely putting their data at rest at the centre of the cloud in Equinix but actually use and leverage the tools from a direct connection to the cloud - whether that's Microsoft or Google and the analytics they provide - while their data goes at rest on the edge."
SEE ALSO:
Looking to the future for data sharing, Lillie suggest a radical rethink. "If my data is good, and I have a certain amount around a specific area or equipment (IoT, security etc), would it be better if I could share it with like-minded companies using similar equipment and endeavouring to solve similar problems? There's a theme developing around the notion of secure data sharing in a specific data marketplace.
"One of the brilliant applications for this approach has been utilised by Palo Alto Networks. They have a product called Wildfire, so if I use Palo Alto's next generation firewall to protect my environment in the US and a company in the US is using Palo Alto, and we both subscribe to the Wildfire service as my environment gets attacked, let's say it's a new signature, that signature is uploaded to the Wildfire cloud where they process it and come back with a fix against that signature. The European company will get the benefit of that because the solution will be downloaded to their devices and vice versa, so you end up with this protective shield that gets better with independent attacks. That's an example of using data to improve everyone's user experience."
That drive to improve its customer's experience is matched by the overarching goal Lillie identifies for Equinix: "To continue to strive to be where our customers need us, first and foremost."
He concludes: "There are countries we still need to penetrate while we expand and grow our interconnection platform while striving to make our user experience even easier. We'll be releasing APIs for ECX Fabric this year which will continue to grow with enhancements. We'll continue to launch enabling services on top of our fabric that will help enterprises move to the hybrid multi cloud for security, data and edge services. As they re-architect their digital edge and core architectures we'll support them on that journey."