Equinix's top tips for embracing the ecommerce revolution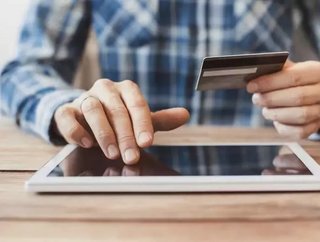 The proliferation of digital devices and services in the age of the internet of things continues to gather momentum at a truly remarkable pace. The reta...
The proliferation of digital devices and services in the age of the internet of things continues to gather momentum at a truly remarkable pace. The retail industry, like many others, is facing seismic changes as a result.
The culture around Christmas shopping has completely changed. Instead of enduring the cold and the high street crowds this festive season, British consumers took the bulk of their shopping online. The traditional visits in to Town to see the Christmas lights and shop amongst the festive decorations and brass quintets playing carols, are certainly not a thing of the past but they are no longer the default when people look to tick off their Christmas lists. Christmas 2017 followed the richest period in the history of UK e-commerce, with consumers spending around £8bn in the four-day period between Black Friday and Cyber Monday. Online shopping is only going to get bigger and therefore, so must interconnection.
Data spikes – opportunity or challenge?
The increased website traffic over a festive, or sales period, can of course be a great thing for business and if managed correctly, can lead to huge injections of cash. This is something Alibaba can attest to after taking an astounding $14.3bn in one day last year during China's 'Single's Day' on 11 November. However, this increased demand is already causing major headaches for the industry with IT systems struggling to cope with the congestion on the public internet, resulting in sluggish load times for adverts and webpages. This isn't something online retail outlets can afford.
Research has shown 40% of consumers will not wait more than three seconds for a page to load before leaving a website, and this expectation is only increasing. Heavy data traffic also affects the time in which analytics tools can process consumer habits meaning companies may be missing out on placing relevant ads and capturing new audiences. All is not lost. There are a number of steps e-commerce companies can take to deliver the best possible online shopping experience.
See also:
Embrace the digital edge
It is important for businesses to locate their servers and data in close proximity to their customers, which for most e-commerce companies means locating near major population centres. This movement to the digital edge, where physical and virtual worlds meet, is important for businesses to better engage with customers in real-time by leveraging social, mobile, analytics and cloud technologies. This leads to a reduction in latency, ensuring customers can browse and shop without delays or that groan-eliciting spinning wheel on a frozen webpage.
Further reduce latency
Essentially, the lower the latency, the happier the customer. Another way for businesses to achieve this is by colocating their data within the same facility as their partners and suppliers, creating an ecosystem of interconnected players which in turn creates cost savings and increased speeds of data transfer as businesses avoid the public internet. This model also allows companies to easily and quickly scale-up to handle the significant surge in traffic that occurs during peak shopping periods such as Black Friday, Cyber Monday and Christmas. According to our recent Global Interconnection Index, which tracks the total capacity required to privately and directly exchange data traffic (Interconnection Bandwidth), this will be the way forward for retail companies who are expected to grow their use of interconnection by more than 66% by 2020 in order to meet consumer demand and therefore remain competitive.
Choices, choices
Even dedicated online retailers are facing challenges as the previously separate domains of electronic payments, mobile networks and the cloud are converging. This is where hybrid models come in to play. Having a choice of network and cloud service providers not only allows companies to optimise their infrastructure for the best performance and redundancy, but also gives them pricing power.
At Equinix we sit at the intersection of where networks, clouds and enterprises meet, affording us a unique perspective of the developing trends and resulting infrastructure changes across multiple industries, including retail. A company's ability to transform into a digital business really has become a matter of survival. The British Retail Consortium recently corroborated that online shopping is becoming ever more popular with almost a quarter (24.1%) of non-food shopping taking place online in the run up to the 2017 festive season. It is time for retail businesses to review their IT infrastructure and ensure they have what it takes to compete, and survive, in 2018 and beyond.
Here are my top tips for companies to embrace the new era of integrated commerce:
Ensure top speed, performance and security by reviewing IT infrastructures and implementing an interconnected model that supports digital engagement, seamlessly joining people, locations, clouds and data. At Equinix, we call this an Interconnection-oriented Architecture (IOA).
Leverage the dense ecosystem around cloud and mobile, and connect to them as if they were part of your own infrastructure.
Last, but not least, move to the middle of a digital payment ecosystem with your partners and customers. This will enable you to lower costs, latency, time-to-market and downtime while increasing security over the public Internet.
Michael Winterson, Managing Director of Equinix Services