Executive Q&A: Exabeam's Head of Security Strategy EMEA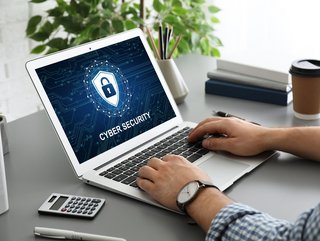 Samantha Humphries from Exabeam,spoke to Technology Magazine about how the company is helping to close the skills gap in the cyber security industry
Can you tell me about Exabeam?
Exabeam is a global cybersecurity company that adds intelligence to every IT and security stack. We are leaders in Next-gen SIEM and XDR, reinventing the way security teams use analytics and automation to solve Threat Detection, Investigation, and Response (TDIR), from common security threats to the most critical that are difficult to identify. Our comprehensive cloud-delivered solution leverages machine learning and automation using a prescriptive, outcomes-based approach to TDIR. We design and build products to help security teams detect external threats, compromised users and malicious adversaries, minimise false positives and best protect their organisations.
What is your role and responsibilities at the company?
In my current role at Exabeam, I head up marketing and security strategy in the EMEA region. Just to give you a little bit of background, I've been happily entrenched in the cybersecurity industry for over 21 years now, during which I have helped hundreds of organisations of all shapes, sizes, and geographies recover and learn from cyberattacks. I am proud to be a regular speaker at security conferences around the world and author of articles and blogs for various security publications. I am also incredibly passionate about mentoring and often volunteer at community events, including BSides and Blue Team Village (DEFCON) as well as Diana Initiative, which has done an amazing job to create a safe space focused on diversity and inclusion in cybersecurity. I'm also on the organisation team for BSides Newcastle, which is a grassroots hybrid conference for anyone interested in joining the industry or growing their career.
As a member of Women in Cybersecurity (WiCys) and the ExaGals initiative (which focuses on supporting and empowering the women of Exabeam), I am always looking for ways of helping women in the technology community with mentorship, career development, education and personal growth. And finally, I am a team lead for the CommUNITY Council volunteering and events team which has the ultimate aim of promoting and celebrating diversity.
What is Cyberversity UK and how will it benefit people?
Exabeam Cyberversity is an interactive educational experience meant to increase diversity and help close the skills gap in the cybersecurity industry. We are trying to solve two problems: get people interested in a career in cybersecurity and increase minority representation throughout the industry.
Exabeam is investing in the next generation of cybersecurity professionals through Exabeam Cyberversity and our related scholarship programs. Our initiative gives attendees the opportunity to meet some of Exabeam's foremost customer success, engineering, and product experts as well as cybersecurity leaders from the broader Exabeam community at large, including customers and partners such as Canadian Tire, Castra, Chevron Federal Credit Union, Meissner Filtration, and others.
Exabeam Cyberversity sessions will cover topics such as cybersecurity career expectations, job hunting techniques, identifying technical and non-technical opportunities on the market today, and more. Attendees will also learn about enterprise cybersecurity programs as well as scholarship and internship opportunities across participating organisations.
This initiative is really close to my heart - I believe cybersecurity can be a wonderful career for everyone, but unless we take positive action, we will struggle to see more diversity in the industry.
Do you think organisations are still struggling to detect activities that can lead to breaches?
Absolutely! Try to think of it this way - cybersecurity is one of the few industries where employees face active opposition on a daily basis. The relentless tide of cyberattacks means the average security team constantly confronts threat actors who are actively working against them. Added to this, these highly innovative adversaries are continuously evolving their techniques and tactics in a bid to create ever more sophisticated attacks.
As a result, security teams all too frequently find themselves overwhelmed by alerts, false positives and false negatives. Rather than being able to focus on pre-emptively securing the environment beforehand, they are instead forced to respond to security incidents as these occur. This inability to engage in proactive cybersecurity efforts means organisations often struggle to carry out an effective incident response.
The resulting never-ending cycle of event-driven reactive behaviours adds to the stress and burnout experienced by cybersecurity professionals. It also inhibits security teams from undertaking actions that will deliver enhanced protection for the enterprise environment in the long term.
Sadly, there is no magic bullet in terms of cybersecurity technology that will keep organisations 100% protected at all times. However, there is a way to help organisations prevent breaches with Cloud-based analytics and automation which allows security teams to expand beyond traditional SIEM use cases and improve their capabilities. With behavioural analytics, they can detect attacker tactics and techniques directly instead of relying on threat intelligence libraries. Automation helps improve productivity at every phase of their workflow, from collection through response, and reduces time to resolve incidents.
What can we expect from Exabeam in 2022?
The threat landscape is only getting more complex and Exabeam is uniquely positioned to help prevent CISOs and their security teams from being blindsided, helping them understand what 'normal' behaviour looks like in their organisation so they can more quickly identify and stop adversaries.
With the company valued at $2.4 billion following the Series F funding round, we are accelerating investment in the EMEA region as demand for our Fusion SIEM and Fusion XDR products grows. For example, we recently expanded investment in Google Cloud that will allow us to hyper-scale security innovations amid evolving cyber threats and an ever-expanding enterprise attack surface.
With this next version of our product, Exabeam will now become completely cloud-native offering unparalleled performance, scale, and cost-efficiency, helping companies securely leverage their data at cloud scale.