Exponential innovation: Rethinking roadmaps with HCL Technologies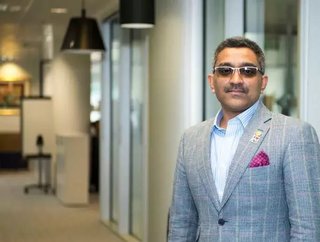 Some 85% of companies are planning to invest in digital transformation initiatives in 2018. Driven by rapid advances in technology, business has and co...
Some 85% of companies are planning to invest in digital transformation initiatives in 2018.
Driven by rapid advances in technology, business has and continues to become more and more centered around innovation, transformation and digitisation, with firms turning more readily to digital plans and transformation initiatives.
One company that knows all about the potential that technology harbors is Indian garage startup-turned multinational IT service provider HCL Technologies, a firm that prides itself on its ability to help businesses reimagine and reinvent their internal structures in the digital age.
Driven by a culture of 'ideapreneurship', HCL continues to support the innovation of a range of companies including Manchester United, Deutsche Bank and JLT, helping them to realise the potential of new technologies such as IoT, AI and the cloud.
See also:
Spearheading the company's next generation IT, infrastructure and operational services is Kalyan Kumar, Chief Technology Officer and Corporate Vice President. Six times published author and graduate in engineering and technology, Kumar is considered an innovator in his field of expertise.
I sat down with Kumar at HCL's London office to discuss the capabilities of AI and the cloud, and he was quick to stress that companies need to embrace change if they are to see true success when pursuing technology roadmaps.
"Ideapreneurship," muses Kumar. "The way I really see it is that firms have to move from being siloed to being cross functional, whilst retaining the ability to operate in a highly agile fashion, recognising and correcting inefficiencies in strategic direction."
Agility remains a key element of this – a word that has become entwined with technology as it continues to change, develop and adapt perpetually.
"There is not any single movement in technology," Kumar adds, "but an exponential shift, and companies need to be prepared to continuously evolve as technology does.
"The old way of doing things is trying to define roadmaps in 36 or 24 months. However, now this is changing, and companies ought to be constantly iterating and evolving their roadmaps because the rate of change in technology is so high."
Deloitte uses the evolution of supercomputers to show this exponential change: In 1997, the $46mn ASCI Red supercomputer had 1.3 teraflops of power, standing as the world's fastest computer at the time. Today, an Xbox One X gaming console has six teraflops, whilst the Argonne National Laboratory's Mira supercomputer has well over 7,000 times the power of ASCI Red.
For Kumar, a large part of this is breaking down the barriers that have historically defined these roadmaps, where IT is thought of as a tool to assist business.
"IT in business has previously been thought of as a secondary factor – business was the focus and IT the solution. However, now technology is creating new business possibilities, meaning you will start to create new things based on the technology capabilities at hand.
"You need to be very agile. You need to be highly collaborative. You need to break down this wall.
"It's a change in mindset and this whole classic behavior of business and IT as separate has to go. Instead it has to become business technology. It's not information technology and business, but rather, combining them to solve the end outcome."
HCL is attempting change this through its Mode 2 strategy. Here, it looks to enable firms to create new business possibilities by leveraging the power of IT, particularly looking at digital, cloud, analytics and IoT, where business demand for these technologies is on the rise.
"Our customers are wanting to do big bang, large scale digital programmes," Kumar continues. "They want to do cloud migrations. They want to undertake large scale IoT deployments. This requires the ability to scale those concepts in a global model and that's what we've really been focused on."
For more on HCL and Kumar's innovative approach to digitising business, check out the May issue of Gigabit Magazine for the full interview.