F5 expands security portfolio with new SaaS cloud platform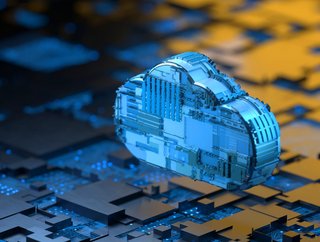 Security company F5 has announced the launch of its new software-as-a-service (SaaS) platform aimed at simplifying the firm's growing security solutions
F5, a multi-cloud application security and delivery company, has announced an expansion of its application security and delivery portfolio with F5 Distributed Cloud Services that provide security, multi-cloud networking, and edge-based computing solutions on a unified software-as-a-service (SaaS) platform.
Announced at its annual Agility conference, the company is also launching the first new solution on this platform, F5 Distributed Cloud WAAP (Web Application and API Protection), which augments multiple security capabilities across F5 technologies in one SaaS offering.
"Applications and the digital experiences they power have become a foundation for human connection and achievement, as well as a platform for significant business innovation and market creation," said François Locoh-Donou, President and CEO, F5. "We have made it our mission at F5 to help organisations protect these applications from the now-constant barrage of cyberattacks. The launch of F5 Distributed Cloud Services is significant because it provides a simpler way for customers to manage the complex challenge of modern application security."
Providing a new approach to cloud security
In F5's upcoming 2022 State of Application Strategy Report, 88% of organisations say they operate both legacy and modern application architectures, while 70% operate in multiple clouds. This expands the threat surface area as companies are forced to deploy separate, and often inconsistent, security controls across different environments.
Cloud computing describes the use of networks of remote servers, usually accessed over the Internet, to store, manage, and process data. Cloud computing generated almost US$400bn US in revenue in 2021 and is showing very few signs of slowing down.
In 2021, 67% of respondents stated that they are using Microsoft Azure for their cloud services. Amazon Web Services (AWS) was on top of the list until 2020, when Microsoft took the place. Additionally, the percentage of respondents not using any form of cloud dropped to 4% in 2021 from 8% in 2020.
Enforcing a consistent security policy
F5 Distributed Cloud WAAP simplifies security and automates process, allowing application teams to focus on delivering features and functionality that will enhance their customers' experience and propel their business forward.
The new SaaS-based offering integrates F5's industry-leading web application firewall, bot mitigation, DDoS, and API protection capabilities into a single, easy-to-deploy solution that enables teams to enforce consistent security policy wherever they need to deploy applications.
"Virtual workforces, digital-first selling, service, and customer experience are driving the need for security services to be closer to the users," said Erin Chapple, Microsoft Corporate Vice President, Azure Core Product and Design. "The launch of F5 Distributed Cloud WAAP support in Azure gives customers more choice in how they address complex cybersecurity risks for applications running in the cloud."
F5 Distributed Cloud WAAP is globally available from F5 now and will launch in the Azure Marketplace by the end of February.