Five Minutes With: Tamsin Ashmore, CFO of cloud firm Ultima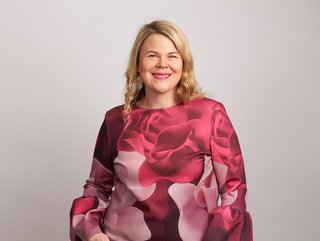 Tamsin Ashmore, CFO of Ultima
Tamsin Ashmore, CFO of Ultima, the cloud, security and digital managed service provider, details her mission to get more women into the technology sector
Tamsin Ashmore readily admits that she was kicked out of Cape Town University. It was a defining "failure" in her life and, without it, she may not have had the determination or resilience to get to where she is today.
As a CFO with a varied career history, Tamsin has led teams in "phenomenally interesting" roles. Her career started at Unilever where she soared through the ranks in her 20s – which was uncommon in such a prestigious organisation in South Africa.
As CFO at Jamie Oliver Restaurant Group, she experienced extreme personal and external pressures, having taken on a role she soon found out wouldn't exist within a few months. It was both the best and worst seven months of her career.
Today, she's accelerating the growth trajectory of Ultima, the cloud, security and digital managed service provider, and actively championing women in tech.
Here, Technology Magazine catches up with Tamsin to discuss her passion for people, future goals and the importance of failure.
Tell us a bit about yourself and your career so far
My career started at Unilever in South Africa and I rose through the ranks there in my twenties. Unilever was the THE place to work in my hometown, South Africa and I learned so much from my time there, including the importance of integrity in numbers.
Unilever's commitment to its people – both then and now – is inspiring and has shaped the person I am and the way I do business. I've since led teams in phenomenally interesting roles, including 12 years of executive achievement in Media, Technology and Leisure of both publicly listed, owner-managed, and PE-backed companies, and at Technicolor I led a global team ensuring that a people first focus was taken to ensure the teams strove to deliver at high performance.
Before Ultima, I was CFO at Jamie Oliver Restaurant Group. I went into the role to be part of the turnaround plan, which unfortunately a few months later led instead to administration. I learnt a huge amount from the experience both good and bad.
Today, I'm accelerating the growth trajectory of Ultima, the cloud, security and digital managed service provider.
What does your role with Ultima entail?
As CFO, the role was traditionally the figures and balance sheet lead, removed from the practicalities of daily operations and execution, but this is far from the case in my tenure. My passion is for people. Business success can only be delivered through growth and growth is delivered by people. I now own all business operations in the business that support the sales and delivery engine. Of course, this strategy wouldn't be successful without ensuring that cash and risk are fully managed.
Another key part of my role is championing the roles of women in tech. As part of this, I started Ultima's Women in Tech Forum. There are still not enough women in tech and they often feel isolated. I want to encourage meetings and likeminded conversations. So, I have brought all the women at Ultima together across functions into a quarterly forum where we share and learn from each other. So many women struggle with authenticity in the workplace and it's a chance to find friends and build relationships through a development programme I hope that those relationships will then blossom when they see each other in the office or grab a coffee or lunch, or even catch up online. Every time someone connects, they are building better connections which improve their work life and build confidence.
What is the biggest challenge you face in your job?
I'm also responsible for Ultima's ESG strategy and I feel passionate about making sure that Ultima does good in this world. ESG for us as a business is a big factor in retention and employee loyalty. But it's a huge challenge, particularly for the tech industry, to demonstrate a real change in terms of our green credentials. Setting targets is simple but measuring them and making sure we hit them is much harder.
We've established employee High Impact Teams (HIT) and the one set up for ESG is already well established with volunteers helping to make sure that it's a big part of our business. Subsequently, we talk about ESG a lot as a business. We've set ourselves big ESG targets, not only to reduce our scoop 1, 2 and 3 carbon emissions to be aligned with net-zero emissions, but we have pledged to remove 5 tonnes of waste from our beaches and rivers, and to reach 40% of women across the business with 30% in leadership roles.
One hugely exciting aspect is that our products have carbon calculators on them, and they all provide a calculation on reducing our customer's carbon impact. Our customers are just like our people; the choice of 'doing the right thing' is very real in the world we live in today.
As CFO at the Jamie Oliver Restaurant Group, you found out your role would only exist for a matter of months. What was that like?
It wasn't easy. It made me realise that being a CFO is all about making sure that your business is sustainable, and growth is paced. Too much excitement at times of excessive growth can result in a slowdown and the need to make difficult decisions, as we're seeing in the tech industry right now whereas in the hospitality industry, it was the volume of new site roll outs which impacted so many restaurants.
There is a huge responsibility when a business is in growth around future proofing the organisation. This responsibility also comprises of a need to hire sustainably. This means that the budget that is allocated to a new role needs to continue to exist in the long-term.
Organisations also have a responsibility to continue to reskill and develop its people both to future proof them in their lives and to ensure that the business continues to develop in the way you want it to. A person who joins a company today may not be doing the same job in 10 years' time as the world changes so rapidly. Above all, businesses need to recognise that each employee has the capability of personal development.
Tell us about a situation in which you've failed and how you learned from it
I will readily admit that a defining 'failure' in my life was when I failed my exams at the University of Cape Town. However, I truly believe that without this failure I would not have had the determination or resilience to get to where I am today. After a huge dollop of self-realisation, I knuckled down and finished with a first-class honour's degree in accounting from Durban University. And I can also happily say that I have continued to 'fail fruitfully' at times within my career. It's this that has perhaps shaped me into being an authentic leader.
What advice would you give your teenage self?
Do internships over the holidays – find out what business is really about and make sure you get to experience all the different areas. Speak to as many people you can about businesses and careers so you can learn what path you could take.
What are your goals for the next 12 months?
I'd split my goals into a few sections:
1) Personal: I am hoping to complete my Inner MBA later this year which is a programme on integrating spirituality, and business to achieve exceptional meaningful results. I am just over halfway through the programme, and I've found the leadership lessons invaluable. I love to learn, so am currently considering my next course which will either be on sustainability or DE&I.
2) Women in our business: I'm keen to continue to grow the Women in Tech Programme at Ultima so that we are continuing to grow our future leaders in the business.
3) And lastly, to enable and drive the business operational improvements needed to support the business growth trajectory.