Five Things Enterprises Need to Know About Oracle Support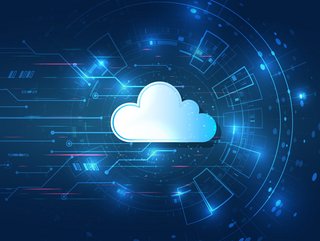 Martin Biggs, Vice President and General Manager EMEA, Spinnaker Support, explains five different things companies should know about Oracle Support
You buy and deploy core business software to run your systems and pay handsomely to do it. The obvious thing to do to keep those systems running perfectly is to make sure you have a software maintenance contract from the company that sold you the software, right?
Maybe at the beginning of the deployment that may well be the case, but as your systems get a bit older you may find the support you receive from your software vendor is potentially not as good as before and will usually become a lot more expensive.
This is what Oracle customers are finding out, to the detriment of their company's IT spend and software security. Oracle is creating headaches for an increasing number of IT management teams, as they ponder how to get out of the golden handcuffs put on them by smiling Oracle sales and support staff at deployment.
Locked-in
Vendor lock-in, through the migration of customer systems to a provider's ecosystem and the tightening of contract terms, is a major challenge for Oracle customers.
Oracle customers can get tied into a range of products and services that they don't even need, that are more relevant to Oracle's "vision" than their businesses. Whether it's constant "upgrades", new platforms or the latest "must-have" cloud services, companies can be excused for being confused about what is relevant for improving the running of their business operations.
Organisations feel under pressure to upgrade or change their systems, even if they are running perfectly well on existing technology. As many Oracle customers have found, this can prove dangerous, in terms of disruption, risk and cost. If existing solutions work, are secure and familiar to manage, it is pointless to upgrade just because Oracle says they should.
Organisations should be aiming for the architectural freedom they deserve. Rather than being beholden to vendors, organisations need to assume control of their own IT roadmap.
Support Packages
Oracle offers Premier Support packages for the first five years for most of its products. After that, customers can often buy a three-year Extended Support package. And after that, there is the option of buying Sustaining Support from the vendor.
Before they get to Extended Support though, Oracle will encourage customers to move to the very latest (but not necessarily stable) versions of the software. If customers resist, and get through Extended Support, and then move to Sustaining Support, they might well get a shock, however.
This is because Sustaining Support usually costs more than their original Premier Support (after enforced inflationary increases), and it doesn't even offer comprehensive protection.
While they do get access to old fixes and the right to upgrade to the latest software version, they don't get new bugs fixed or security updates. This leaves many of the biggest companies in the world in a precarious position, as cyber security threats proliferate.
Security
Even when common security vulnerabilities are identified that impact older software, Oracle only patches the newer versions.
Oracle is currently encouraging organisations to upgrade to its Version 19 database, even though there is nothing wrong in running Versions 11 or 12 of this database, for instance. They are stable and trusted versions, but if something goes wrong, Oracle will usually tell Version 11 and 12 users to upgrade.
At certain times, Oracle can potentially offer "market-driven support" beyond Sustaining Support, when too many customers in a particular market segment are running old software and may need protection against specific threats. But this is on an ad hoc basis, is extremely expensive and is no way to run a corporate cyber strategy.
Help
When things go wrong, Oracle is a great believer in "self-help". It wants you to work out most of your problems yourself by going through a portal, and many Oracle customers have reported that it is very hard to talk to an Oracle expert when they need one.
The online Oracle Knowledge Base is massive, and whilst being pretty comprehensive, many Oracle customers would prefer a little more hand-holding when they have a problem.
Oracle issues plenty of patches in quarterly tranches, though many of them are irrelevant for many customers, but still take up their management time in overseeing, checking and testing on their installation. Support involves more than patching anyhow.
With the billions of dollars that Oracle is receiving from customers for its various support packages, the vendor could easily offer wider personalised support to organisations, and even cheaper support overall to customers. It won't though, as instead of reinvesting to make its support cheaper, it invests all your support dollars to launch new products instead.
Cost
With all the above factors considered, maybe this is why third-party support providers are getting a better hearing from customers of business software.
Third-party support providers have reported an average saving for customers of 62% over Oracle annual maintenance fees. Beyond these top-line savings, firms can also gain extra cost-reductions from avoiding unneeded software upgrades.
Saving money on a recurring cost like this provides a welcome boost to cash-strapped IT departments, freeing up funds for genuine digital transformation projects and investment in technical people.
Third-party support providers can offer solutions and fixes that are tailored specifically to an individual customer's software, and the challenges they want to overcome. On the security side, skilled engineers - many of which are ex-Oracle - target specific security vulnerabilities that impact customers, whereas Oracle's own patches attempt to address multiple, often irrelevant, issues at the same time. It's also important to consider that with third-party maintenance, fees are reinvested into improving service quality, rather than developing new products.