Five9: the cloud software industry leaders acquired by Zoom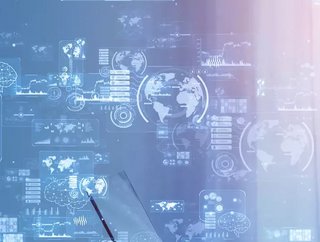 Following the announcement of Zoom buying cloud company Five9 for almost $15billion, we take a deeper look into the company's history and success
Five9 is the leading provider of cloud contact centre software. Driven by a passion for transforming contact centres into customer engagement centres of excellence, Five9 have a deep understanding of the cost and complexity of running a contact centre.
Founded in 2001, Five9 help contact centres of every size create powerful connections. 
The company has over 20 years of cloud contact centre experience, reaches over 2,000 customers worldwide, and annually reaches over 7 billion customer interactions. 
Built on a highly reliable, secure and scalable cloud platform, Five9 makes it easy to rapidly trial and deploy new services. Its software also future proofs businesses by supporting AI and other emerging technologies.
Utilising cloud capabilities for improved customer experience
Offering software that creates more successful customer interactions, Five9's cloud contact centre software increases contact centre productivity. This is without the capital expense and maintenance costs of premise-based systems.
Built on flexible architecture that adapts to a company's changing needs, Five9 customers benefit from a secure, reliable and scalable contact centre.
Five9's cloud contact centre platform also gives customers access to an extensive ecosystem of partners. Its platform can be enhanced with leading customer relationship management, analytics, workforce management, performance management solutions and telephony providers.
By utilising cloud technology, Five9 customers have access to the latest capabilities through no-touch, non-disruptive real-time upgrades.
Five9's recognition for industry-leading software
As a leading cloud contact centre software provider, Five9 has been recognised by leading industry publications and organisations for its success and innovative solutions.
For the fourth consecutive year, Five9 has ranked as a global leader for The Aragon Research Globe for Intelligent Contact Centres 2021. 
Five9 was also one of only three providers to earn the MetriStar Top Provider award when evaluated as part of Metrigy's global 2021-2022 Workforce Optimisation and Engagement research study.
Five9: Zoom's first major acquisition
Zoom Video Communications has agreed to buy Five9 for about $14.7bn, marking the company's first major acquisition.
This deal with Five9 will help expand the company's Zoom Phone offering.
"I believe the combination of Zoom and Five9 will be a game-changer. Joining forces will create a transformative opportunity for two strong companies with complementary capabilities and shared values," said Five9's CEO, Rowan Trollope.
With Zoom's reach and brand, the acquisition will help Five9 propel forward and help the company deliver on its goal of significant international expansion