Fortinet launches cloud-native protection service on AWS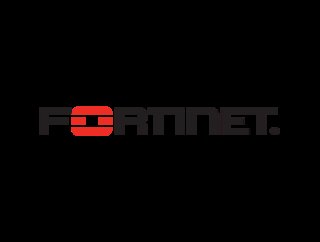 Fortinet has revealed a cloud offering on Amazon Web Services (AWS), which correlates security findings from across an organisation's cloud footprint
Fortinet has announced a new cloud-native protection (CNP) service for multi-cloud environments that integrates with Amazon Web Services' (AWS) existing cloud security tools to provide actionable and prioritised insights to security teams.
Fortinet is an AWS Launch Partner for Amazon GuardDuty Malware Protection, which provides agentless malware detection capabilities across AWS data stores, disk volumes, and workload images. FortiCNP supports Amazon GuardDuty Malware Protection, delivering near-real-time threat protection with zero-permission capabilities to actively scan running workloads with no impact or delays to operations.
"At AWS, we provide our customers with smarter tools to easily take action and mitigate risk faster. Security Partners like Fortinet with their FortiCNP offering built on AWS and integrated with our security services like Amazon GuardDuty give customers a choice to simplify and accelerate their cloud journey with cloud-native security services," said Jon Ramsey, Vice President (VP) AWS Security.
Securing the cloud
The rapid pace of cloud adoption as part of a hybrid IT architecture allows organisations to achieve faster time to market and increased responsiveness to customer needs. However, the cloud can increase overall security risk, which is often addressed by adding new security solutions to an organisation's existing infrastructure.
Nearly 60% of organisations have deployed 30 or more security tools across their organisation, and almost a third have more than 50. This creates a logistical nightmare that can quickly overwhelm IT teams struggling to maintain an aggressive digital acceleration strategy.
"Without the proper tools, security professionals must manually sift through hundreds, if not thousands, of security alerts on a daily basis. Inundated with alerts, teams can face decreased productivity, inefficient workflows, and security risks accumulating faster than they can be addressed. FortiCNP helps cut through the noise, pointing teams to the security alerts that matter most," said Doug Cahill, Vice President, Analyst Services and Senior Analyst at Enterprise Strategy Group (ESG).
Managing cloud security risks
According to Fortinet, FortiCNP will be continuously expanded to ingest more types of cloud security findings to provide broader context across more cloud workloads. Enabling consistent workflows that scale security across the public cloud helps teams improve security coverage, productivity, and risk mitigation—at the speed of the cloud.
"FortiCNP is the latest example of Fortinet's commitment to delivering Fabric solutions that extend enterprise security with cloud-native integrations. We're pleased to continue to deliver solutions that allow security professionals to transition from time-consuming triage and manual analysis processes to proactively securing their cloud workloads and easily understand their cloud security risk," said John Maddison, EVP of Products and CMO at Fortinet.