Four myths of digital transformation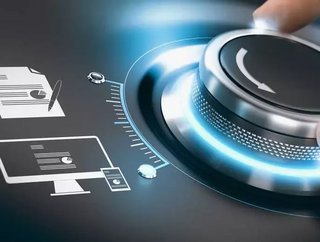 Most businesses are now making digital transformation projects a priority, with a recent Forrester study suggesting that 85% of them will invest in digi...
Most businesses are now making digital transformation projects a priority, with a recent Forrester study suggesting that 85% of them will invest in digital initiatives this year. But while there is great promise around digital transformation, it's certainly not always plain sailing. In fact, confusion and misinformation around digital projects could stop a digital revolution in its tracks.
Companies that are unable to effectively embrace digital ways of business are getting left behind by the competition. In a 2017 survey, UK CIOs gave digital laggards a lifespan of just over five years before going out of business or being absorbed by a competitor – caught in a downward spiral of poorer customer experience, lost customers, lower revenue and fewer resources. The recent demise of Toys R Us and Maplin are prime examples of big brands that paid an even bigger price for not changing with the times.
When it comes to staying ahead of the digital death knell, there are lessons for bigger and smaller businesses alike and no company should feel excluded from the digital revolution. To demonstrate this, let's bust four common digital transformation myths:
1) "We have to spend big to make digital work"
IDC estimates that enterprises will spend more than $2 trillion on digital transformation in 2019. At face value, there's no way smaller businesses can compete with this kind of financial firepower, but money doesn't always equal success. Indeed, CIOs admitted that 84% of their digital transformation projects were cancelled, delayed or reduced in scope. Blindly pumping money into a digital revolution is clearly not the answer – businesses must focus on how to spend, not just how much.
Digital innovation has largely been democratised over the last decade. The rise of subscription pricing models and cloud-based technologies makes it easy for even micro businesses to afford and adopt the right tools. When it comes to tools and technologies, small investments can go a long way.
2) "We don't have the resources to go through a digital transformation"
In the 2017 survey of IT decision makers mentioned above, the biggest barrier to successful digital transformation was perceived to be a lack of resources – including having the right people to implement and manage the process. That said, the companies that may feel 'resource-constrained' are typically quite agile, as they're not as constrained by internal processes and large legacy technology estates. This means that they can be much more reactive to changes in the wider market and roll-out new technologies, or replace old ones, more easily than global corporations could.
See also:
3) "Customers are still forgiving and aren't bothered about digital"
Perhaps this used to be the case, but not today. Today's consumers have come to expect the same always-on, personalised service from all the companies they do business with. Whether selling to consumers or another small or large business, the rise of the internet giants and developments in digital marketing have made end users used to multi-channel engagement – that is, being able to interact with their suppliers in whichever way is most preferable to them.
If a customer can't interact with you on their terms, in all likelihood, they'll simply go elsewhere – whether you are competing with international, national or local companies, today, a key differentiator against any competition is customer engagement, and digital is a huge differentiator.
4) "We will never have enough customers to justify going digital"
Remember, many of the biggest digital leaders today were founded in the last 10-15 years. They have seen the volume of customer interactions skyrocket in a relatively short space of time. Of course, not every business is going to become the next overnight sensation like Pokémon GO, but it's still worth taking a leaf out of their book when it comes to two key elements of digital transformation: scalability and reliability. Businesses need the capability to scale quickly to meet any unforeseen spikes in demand. It's also important to make sure that business can continue to run smoothly in other circumstances, such as if employees suddenly need to work remotely or the physical office is impacted by a natural disaster, or company files are infected with ransomware. 
It's time to reassess your digital needs
When it comes to digital transformation, many businesses need to change their perspective – viewing technology as an enabler, not just a line item on the cost spreadsheet. The good news for businesses of any size, is that it's never been easier to leverage technology to provide the kind of seamless employee and end user experience that is fundamental to any successful digital transformation. Small and big businesses alike are in a very strong position to disrupt their market place with their own digital revolution if they listen to their audience and offer the best possible experience through digital platforms that work for their customers.
Perry Krug, Principal Architect, Couchbase