Fulham FC partner with RingCentral for remote training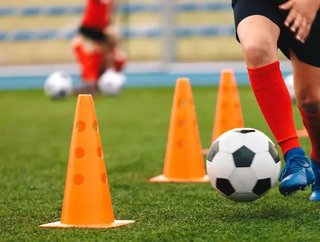 Fulham Football Club implemented a video messaging solution as lockdown began in March, enabling players to continue training remotely...
With the ongoing COVID-19 pandemic upending our lives, remote working, schooling and even socialising have become the norm.
While the image of the remote worker is usually someone who was previously office bound, they are certainly many exceptions - perhaps the most exceptional of which being sportspeople.
Newly promoted to the Premier League, can perhaps partly attribute that success to the video messaging solution they implemented as lockdown began in March, enabling players to continue training remotely.
The club partnered with provider , which provided its platform for uses in all areas of the club, from players and coaches to back office staff
In a press release, Darren Preston, Fulham's Chief Operating Officer said: "The RingCentral Office solution has quickly increased operational efficiency thanks to cutting-edge call and video conferencing quality and the ability to communicate using new digital channels.
"Sport is physical, so when lockdown hit, there were some inevitable challenges when it came to routine training. The RingCentral platform has allowed coaches to keep in close contact with players and communicate with them in multiple formats. It's been the closest thing we've been able to get to an in-person experience, which has had a huge impact on continued progress and morale."
Such solutions were in place at many clubs, as for Tottenham Hotspur's Amazon-produced All or Nothing documentary revealed, with manager Jose Mourinho overseeing a bank of screens showing players training at home. Both the Premier League and Championship (the league from which Fulham was promoted) were eventually finished successfully.
Earlier this week, another video communications provider, Zoom, posted results for the second quarter of the 2021 financial year, showing an explosion in its revenues - year-over-year. That success demonstrates the extent to which remote communications solutions have become imperative for keeping the economy going during the pandemic.