Future of gaming: death of the console and rise of cloud?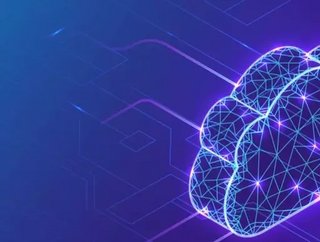 Where does gaming go next? Space Invaders may have been locked in a box, but the future is in the clouds, says Ed White...
Gaming has come a long way since the coin-operated Space Invaders arcade game four decades ago. The advances in the computing industry, from miniaturization of microprocessors and data storage, to the development of high-performance graphics cards, mean game developers are creating ultra-realistic, cinematic storytelling and adventure that attract and keep gamers captivated. Cloud gaming has emerged as the next technological advancement that is pushing the boundaries and possibilities for the video gaming industry.
Cloud gaming promises users the ability to play games across multiple devices through a subscription model. 2020 has seen cloud gaming move into the spotlight, with Amazon launching Luna, its streaming games service in September and Facebook announcing its entry into cloud gaming the following month. Cloud gaming could be on the cusp of disrupting hardware sales, but there is a hurdle to overcome. And that hurdle is latency.
Let's talk about latency
Latency is the time it takes to establish a connection, transmit, process and return the graphical refresh of the gaming stream. If there is any noticeable delay, it negatively affects the gaming experience. It comes as no surprise then, that cloud gaming providers have invested heavily to reduce latency. Our recent cloud gaming report revealed that almost all cloud gaming platform developers such as Google and Amazon have half (49 per cent) of their patent activity within the streaming infrastructure and latency reduction area. The volume of patented innovation in streaming infrastructure has, in fact, surpassed patent activity in game transactions models, online multiplayer gaming and mobile/social network gaming according to patent intelligence from our Derwent World Patents Index.
Could the current generation of consoles that device manufacturers are building be among the last before cloud gaming becomes pervasive? Console makers are savvy enough to recognize the movement towards the cloud and the disruption to traditional business models. In Japan, Assassin's Creed Odyssey, a AAA game, was made available on Nintendo Switch via a streaming service on the same day retailers started selling their Playstation and Xbox copies. Microsoft added a game streaming option to its Game Pass Library last September. In fact, Microsoft Xbox boss recently said that "the device doesn't dictate to me what I can do—I'm going to want to bring my experience to any device, whether it's a PC, my phone, or a great console".
The great leveller
Cloud gaming could truly be the great leveller, removing the split between consoles and PC gaming, de-platforming gaming and expanding its audience to those who were perhaps previously deterred by console and game costs. There is also an appetite from current gamers to try cloud gaming. Our research showed that more than four in five gamers who do not currently play cloud games are planning to start cloud gaming in the next twelve months. The same research also indicated that cloud gamers are willing to forsake brand loyalty if another platform offers better cloud gaming services. With gamers likely to be fickle, cloud gaming companies will need to stay on their toes, considering there is a host of up-and-coming contenders in the field such as Remotr, Steam and Vortex.
The industry has experienced a false dawn with cloud gaming previously, but there is a genuine buzz that cloud gaming is finally ready to take off. We need look no further than an adjacent industry that has experienced similar technical disruption – broadcasting. Streaming pioneers such as Netflix, Hulu and Amazon Prime are joined today by traditional media companies such as Disney with its Disney+ streaming offering. Music streaming has also become ubiquitous.
Will 2021 see the death of the console? The recent launches of and demand for the Microsoft Xbox Series X and Sony Playstation 5 show that consoles remain highly sought after. The jury may be out as to whether we will see a next generation of today's newly launched consoles. Concerted efforts from major gaming players to solve the technical challenges of cloud gaming, coupled with the attraction to consumers of lower upfront costs and an ever-evolving gaming infrastructure courtesy of their cloud gaming provider, means it is surely only a matter of time before cloud gaming becomes mainstream.
Ed White is head of IP analytics at Clarivate