The future of trucking? Uber Freight expands to Canada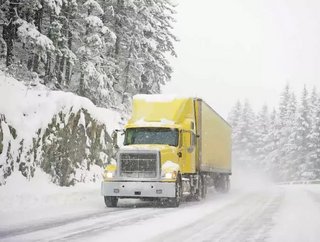 Uber has announced it is bringing its Uber Freight service to Canada, shaking up the country's$68bn freight logistics market. The service is already pr...
Uber has announced it is bringing its Uber Freight service to Canada, shaking up the country's $68bn freight logistics market.
The service is already present in the Netherlands and Germany, having launched there earlier this year after the initial US launch two years previous. Uber Freight will facilitate both domestic and cross-border loads between the US and Canada, though initially only in Ontario and Quebec and the Midwestern and Northeastern United States.
"Uber is a global company with a global mindset, and the Freight business is no exception," said Lior Ron, Head of Uber Freight in a press release. "Since the beginning, we have been dedicated to scaling our operations to enable opportunity for both Uber Freight and the shippers and carriers that keep our world moving. We are thrilled to expand to Canada, our neighbor and critical trade partner, to together unlock the massive opportunity the North American trucking market represents. With our sophisticated marketplace technology and reliable carrier base, Uber Freight is uniquely positioned to solve industry challenges, such as tight capacity, both in Canada and elsewhere at scale."
SEE ALSO:
Much like Uber's main ride-hailing business, Uber Freight connects users with service providers, albeit the service in this case being the transportation of goods instead of people. Promising to "modernise" logistics, drivers can use it to find nearby available loads with front loaded information about destination and payment. 
Uber is far from the only player in the game. Consider Convoy, which also offers a digital marketplace for matching carriers with shippers, as well as traditional heavyweights like C.H. Robinson, who are increasingly digitalising the process.
Another of Uber's technological approaches to freight logistics, autonomous trucks, was brought to an end last year. Despite the well documented shortage in truck drivers, Uber seems to be betting on the human touch to reap rewards.